Product Updates is a regular Dojo announcement that keeps you in the loop with everything new at RealtyNinja by highlighting our most recent product improvements. Here's a summary of everything we've released lately.
Let's start with the big news… the news that many of you have been waiting for:
VOW & Sold Listing Search Functionality is NOW AVAILABLE on RealtyNinja websites from the following real estate boards:
Real Estate Board of Greater Vancouver (REBGV)
Fraser Valley Real Estate Board (FVREB)
Chilliwack and District Real Estate Board (CADREB)
Want it now? Click here for instructions on how to enable these sweet new features on your RealtyNinja website!
Now that we're done with the Greater Vancouver, Fraser Valley, and Chilliwack release, we'll be working on expanding VOW & Sold Listing Search functionality to other Canadian real estate boards that allow it.
The good news is that the bulk of the work we've done so far will be applicable to other boards that support VOW and Sold Listing Search!
Quick Refresher: What is VOW (Virtual Office Website) & Sold Listing Search Functionality?
A VOW (Virtual Office Website) is when a real estate website offers consumers (ie: potential home buyers) the ability to create a password-protected account in order to view additional listings, additional listing data, and search historical sales on the MLS®. The consumer must agree to VOW terms and a professional relationship must be established before they can use the VOW.
How This Functionality Works
Once enabled and verified, VOW + Sold Listing Search are added onto the existing user-account functionality of your website.
Visitors simply create a free account in a variety of ways. For example via the navigation menu at the top of your website.
Upon registration, they will be required to accept VOW terms, enter their name, email, and phone number and verify their email before they can log in. They will also be required to create a password that expires after 30 days.
You will get a lead notification email (with the person's details) anytime a user creates an account on your website, saves an MLS® search, fills in a contact form, or inquires about a property.
In addition to the standard user-account functionality, VOW users will be able to:
See more listing information
When looking at a listings detail page they will see a new table of data, as well as room sizes.
When not logged in, it will tell them that there's much more information available on the listing.
Search for sold listings on the MLS®
Every MLS® search will have a new dropdown on it which lets the user choose between active and sold listings (dating back 2 years).
Results are instantly displayed just like a normal MLS® search (which includes the ability to save the search and subscribe to daily sold email alerts that match their criteria).
See more active listings for sale in MLS® search results
Some listings are not allowed to be shown on the public MLS® and require a VOW to view. Unfortunately, we cannot provide screenshots of these listings, but logged in users will be able to see them.
For more information (including an FAQ) check out our new help doc or get in touch and we'll be happy to help you!
Rather watch a video overview? We got you:
Note: VOW and Sold Listing Search is available on Katana websites only, so if you're using our old themes make sure to upgrade your website for free if you haven't already!
What Else We Launched Recently
We're not shy about the fact that we've focused the majority of our development resources on VOW & Sold Listing Search for the last few months.
Even still, we've managed to launch a bunch of other awesome new features for RealtyNinja customers. Check out a list of all our recent releases out below, and keep scrolling – or click an item on the list – to read more details about it:
Automated Live-Stream Open House Functionality
We recently launched automatic live stream open house integration with real estate boards in Greater Vancouver, Edmonton, Victoria, and CREA's DDF.
That means if you've added a Live Stream Open House to your listing on MLS®, it will automatically show up on that listing on your RealtyNinja website as well.
Learn more about our Live Stream Open House functionality – with a step-by-step guide on how to do your first live-streamed open house!
When viewing that listing on your website people will know when the upcoming live stream open house is happening, or if it's happening now, they will be able to click and tune in right away!
Auto-Embedded Video & Virtual Tours On Listings
One of our primary goals at RealtyNinja has always been to make a real estate agent's life easier. That's why we focus on providing automation wherever we can. Now, more of your virtual tour videos are now going to be automatically embedded into listings on your RealtyNinja website.
No more worrying about embedding virtual tours in your listings on your website. Your website software will do that for your automatically (actually, it already has been – we've just added more providers recently).
You just add a virtual tour URL to the listing on MLS® and we'll automatically embed that virtual tour or video on your listing. Here is a list of virtual tour providers in Canada that we automatically embed:
Matterport (just added!)
iGuide (just added!)
YouTube
Vimeo
Video Openhouse
Seevirtual Marketing & Photography
Cotala Cross Media
Duplicate a Page on your Website
We've just added a "clone" icon in your Manage Pages window that allows you to easily replicate any page on your RealtyNinja site, any number of times. Created a sweet landing page full of widgets? Don't build it all over again, just click "Duplicate" and it's done!
Learn how to clone any page on your RealtyNinja website
Ability to Change A Page's URL's Independent Of Its Name
Up until now, we auto-generate page URL's based on the name of the page. For example, if you had a page called "About Me" then the URL would become "yoursite.com/about-me" and you couldn't change that unless you changed the name as well.
Now, these two components are separated, and you can change the URL of any page without effecting its name or vice versa!
More Image Optimization & Compression
A big factor in SEO is how quickly your website loads and a big part of that has to do with images on your site. Modern websites often have huge photos (and lots of them) and this can really make your website "heavy".
To combat this, we've implemented a technology that automatically runs all user-uploaded and listing images (millions of them) through an advanced compression algorithm that crunches down the size without a noticeable loss in quality.
This makes images load super quickly, which benefits the user experience and search engines love it. Win-win!
Improved SEO Optimization on Listings & Blog Posts (Canonical Tags)
This update is worked into the RealtyNinja engine and is not something you need to activate or enable to get benefit out of. A canonical tag is a way of telling search engines that a specific URL represents the "master copy" of a page on your site.
We now automatically use correct canonical tags to prevent problems caused by duplicate content appearing on multiple pages. Now your website is – even more – SEO friendly and you didn't have to do a thing!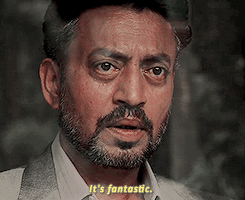 Assign a Category to 'Blog Showcase' Widget
You know the blog post showcase widget on your website that shows visitors the 3 most recent articles you've published? Now you can choose to show the 3 most recent articles you've published to a specific category.
Want to show your most recent community-focused blog posts on your community page? No problem!
Learn how to use this new feature.
Additional Custom Fields on Listings & Buildings
We've just added some customizable fields to your listings and buildings that can boast any feature you want. Ceiling height… number of light bulbs… special amenities… using the custom fields we've added, you can take even more control over your listings & buildings.
Oh and we've also added a "Developer" field to buildings, so you can mention (or not mention) the developer of a specific property.
Disabled Dedicated Mobile App
It's our promise to remain on the cutting edge of real estate website technology. For that reason, we've officially disabled our dedicated mobile app websites.
I know this may sound scary, but trust us – you didn't want it! The way modern browsers scale your website to fit the device it's being viewed on is called "Mobile Responsiveness", and that's what all of our customers have enabled on their RealtyNinja websites by default now.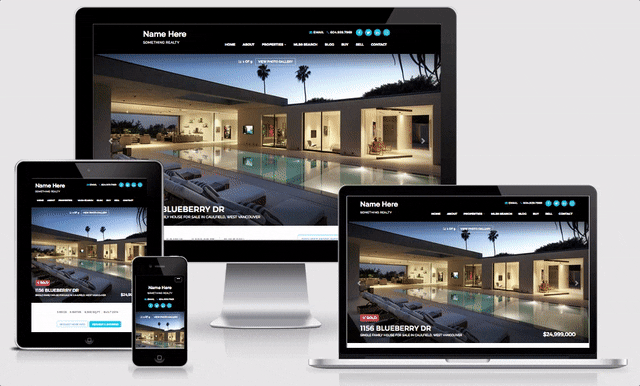 Dedicated mobile apps (aka dedicated mobile websites) are a thing of the past. They don't provide a good user experience anymore, and they don't reflect your real estate brand in the best way possible. So these dedicated mobile apps have been disabled, and 99% of you won't even notice.
More! Tons of Tweaks, Enhancements & Bug Fixes
Other than what's mentioned above, the Ninjas have been secretly fixing and improving a lot of stuff in the shadows. Here are a few notable items:
Ability to limit MLS® search results on DDF sites to just listings from the agent's local board (contact us if you'd like this enabled)
Improvements to DDF listing data: interior area calculation, unit number, basement area, zoning info, additional listing brokerage names, and speed optimizations.
New content widget for "side column | main column".
Ability to include all MLS® listings in the auto-generated XML sitemap (by request).
A list of associated sub-areas are now shown when searching for an area on the MLS®.
New code editor (in custom code settings) with syntax highlighting and word-wrap.
Custom ID's auto-generated for all page headings (great for web designers that want to anchor link to a specific heading).
American Express now accepted.
100+ minor bug fixes and tweaks!
New Marketplace Additions & Freebie Downloads
We've updated the RealtyNinja Marketplace with lots of new companies that are providing exclusive deals to RealtyNinja customers. They include:
Fierce Media – 10% Off Social Media Management Package
Keep it Simple Social Media Private Coaching – 20% off Private Coaching
Keep it Simple Social Media Account Management – 20% Off Account Management
Natascha Bruhin Copywriting – 10% off Hourly Rate
Simplebooklet – 2 Months Free (Any Plan)
Uptake Creative – One FREE Canva Editable Template
Uptake Creative – Free Logo Design & Development
Figura Design – 20% off Design Services
AMY – 15% Off Fresh, Fashionable Furniture
If you're a RealtyNinja customer, you can claim any of these deals (and way more) by visiting the RealtyNinja Marketplace.
We've also added a few more free real estate marketing resources to our website, make sure to check them out! They include an SEO Resource Bundle for REALTORS® and Instagram Posts & Quotes for REALTORS®.
More Features & Updates Coming Soon
Our development roadmap is packed full of goodness and we're constantly working on new innovative features and tweaks. Make sure you subscribe to our newsletter and regularly check The Dojo for updates.
Customer Spotlight: Zamian Parsons
Function meets form in this beautifully unique real estate website.
Zamian is well known in Victoria from his commercials on CHEKtv and outstanding RankMyAgent stats, and he came to us needing a website that would show his unique personality as his other marketing does.
Our Design Ninjas love a challenge and rose to the task by creating a site that showcases all the little things that people love about Zamian. From a custom clip show video that includes his gorgeous pup, info about the hottest Mid-Century Modern homes that he specializes in, and of course to his glowing reviews on all trusted platforms – we love the new Zamian.ca – and hope his new Victoria clients do, too!
Looking for some design inspiration? Check out some really great examples of customized RealtyNinja sites then get in touch with us to start the design process!
Before You Go
We don't want to be just any website company, our goal is to be the #1 real estate website platform in Canada. That's why we're always coming up with new ways to help agents and brokers.
Here are some new deals, promotions, and resources we've created for customers lately:
If you're a brokerage with 10 agents or more, we want to give you a free website. We also want to give your agents 15% off their website subscriptions. If you know a broker who might be interested, let them know about the RealtyNinja Brokerage Deal and to get in touch.
Are you an agent who was newly licensed sometime in the last 6 months? Then we have one heck of a deal for you. It's expensive getting started in real estate, so we're giving new agents 25% off our annual fee and website customizations for the first 365 days that they are a RealtyNinja customer. Contact us for more info.
Considering a RealtyNinja website? Every Tuesday at 10:00 am PST, I will personally give webinar registrants a complete look at RealtyNinja from sign-up to launch, in our weekly Demo Webinar. Register for the next one on Tuesday at the link above.
Did you know that we provide our customers with a sweet assortment of deals and discounts from 3rd party companies that REALTORS® love? Browse deals and claim your favourites in the Marketplace.
—
That's all for now, Ninjas! Thanks for being part of our awesome Ninja family. Stay tuned for lots more awesomeness.