To collect the email address of a lead is hard work. To nurture that email address into a client or a referral – that's art.
Today, I'm going to help you paint your email marketing masterpiece. Before we get into the good stuff, this note:
This article assumes you already have an email list AND that you are currently using an email marketing or CRM software that enables drip campaigns. We're not talking about ways to grow your email list today, although list growth IS a natural byproduct of improving your email marketing.
If you don't match the above criteria, please don't stop reading by any means. It's still good info for when you get all set up with your tools!
So what's a drip campaign anyways?
Drip… drip…. drip…….drip…………… DRIP!
Yea, It's kind of like that. A drip campaign is a series of automated emails that get sent to leads who enter your system in any way.
These emails can be few or numerous, spaced out by minutes, days or months. They can also be unique depending on how the lead entered your list, or based on actions leads took upon opting in to the list. Based on their objectives and yours.
EXAMPLE 1 – The Community Event
Jim the REALTOR® is hosting a booth at a local community event next week. At the event, he plans to give away a $10 gift certificate to a restaurant in the neighbourhood, in return for email addresses.
On the day of the event, he takes his smart tablet to the booth, pulls up his email opt-in form, and receives 40 new subscribers. In advance, he created an automated drip campaign which would:
2 minutes after they opt-in: Send subscribers a branded welcome email containing their $10 gift certificate and links to Jim's social media.
2 days after they opt-in: Send subscribers an email containing a few community resources that you've created (eg. a blog post, a video, and a neighbourhood MLS® search page.)
3 days after they opt-in: Send subscribers a link to Jim's real estate website or Facebook Page, to see photos taken at the community event a few days ago.
5 days after they opt-in: Send subscribers a follow up email offering them a chance to schedule a coffee/tea with you, to talk community and real estate.
12 days after they opt-in: Send an email asking subscribers for a business referral in exchange for a reward (eg. cash kickback, tickets to an event, Nintendo Switch, etc.)
Those 40 people who opted in to Jim's mailing list are going to each receive 5 great emails over the next 12 days. Emails that provide them with real value that you have worked to get them. Each email contains something unique and valuable.
5 Emails X 40 People = 200 Emails ÷ 12 Days =
16 automated emails per DAY being DRIPPED out to the list without Jim touching a darn thing.
All you need is one referral to turn a handful of email addresses into $2,000, $5,000, $10,000, $25,000 or more in commissions —– And all you need to do to get a referral is provide value, AND ASK!!!
EXAMPLE 2 – The Website Opt-in
Emily is a real estate agent who is hosting a contest on her website. She has created a page on her site where people can submit their email and a guess as to how many candies are in the jar (pictured on the page.) If they guess correctly, they win the candy, AND a Samsung Tablet ($250-$300)!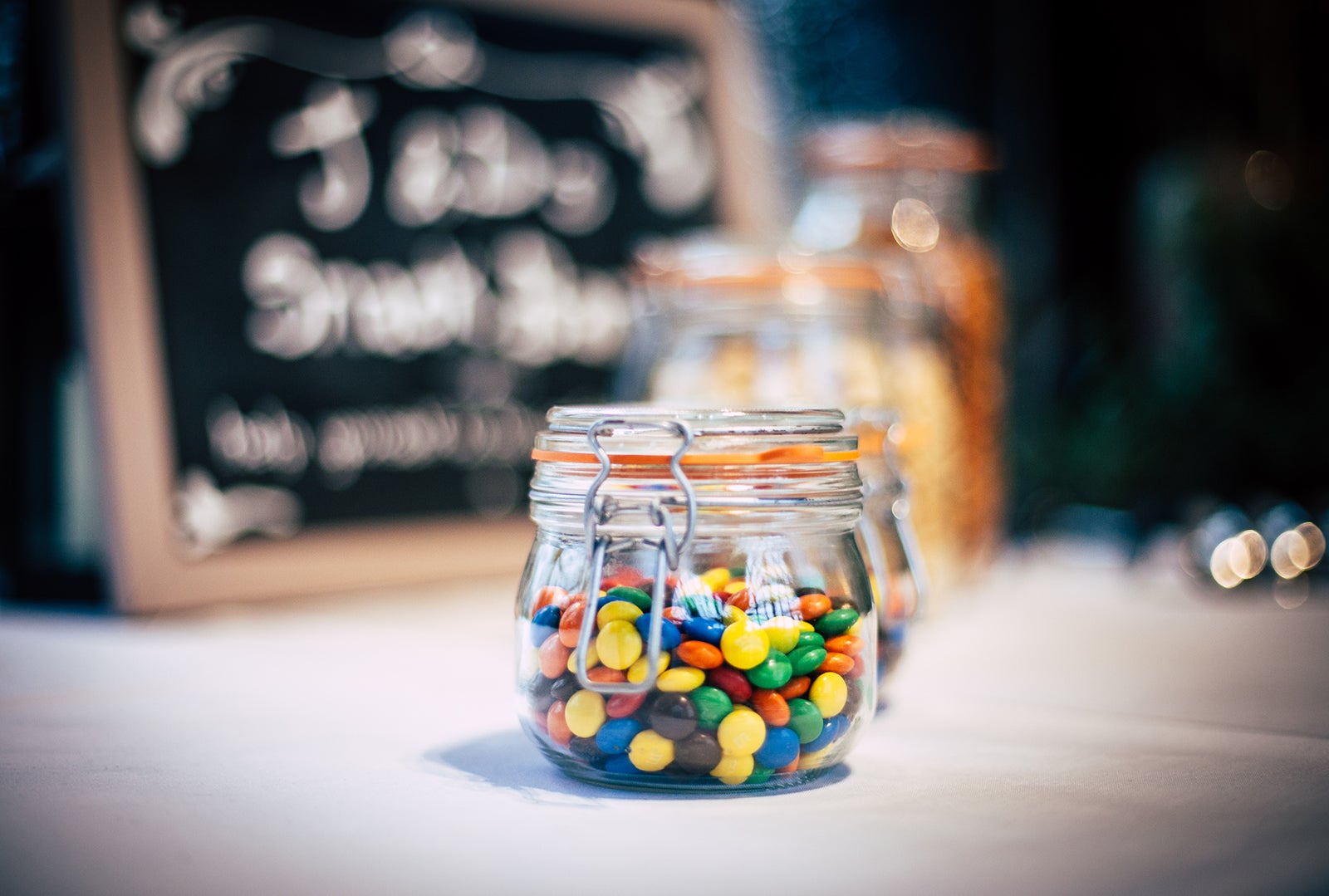 She begins promoting the page on her website through her social media channels – both personal accounts and business pages – and boosts them with a $50 ad investment.
Because of the perceived value in the Samsung prize, Emily manages to send 500 people to the page, and 392 of them actually entered the contest with their email and a guess!
In advance, Emily created a drip campaign which would send 5 emails:
Immediately after they opt-in: Send subscribers a branded email that confirms their guess and entry into the contest. Email also contains links to Emily's website and social media.
3 days after they opt-in: Send subscribers a reminder stating there is only a week remaining to enter the giveaway. Ask reader to invite a family member to enter as well.
10 days after they opt-in: Send subscribers an email closing the contest, and informing the winner on how to claim their prizes. The end of this email reads, "Have any real estate questions you need answered? Just reply to this email."
15 days after they opt-in: Send subscribers an email letting them know Emily sends birthday gifts to mailing list subscribers, and ask them to update their address and birthday info within the list.

BONUS: People who add their birthday will now receive an automated "Happy Birthday" email on the morning of their bday (which Emily has also created in advance!)

30 days after they opt-in: Send subscribers a community newsletter containing links to a number of different resources. (eg. request a home evaluation, view upcoming open houses on Emily's real estate website, read blog, download community PDF, watch a video, refer you to a friend who needs a REALTOR®, etc.)
There were 392 people who opted in to Emily's mailing list in hopes of winning a Samsung Tablet. They will each receive 5 emails over the course of 30 days.
The first three emails are focused on the contest entirely, but are wrapped in Emily's branding and include links to her website and social media. The next two maintain the branding and links, and although they have nothing to do with the contest they still provide value.
5 Emails X 392 People = 1,960 Emails ÷ 30 Days =
65 automated emails per DAY being DRIPPED out to the list while Emily sips espresso.
Emily's investment in her giveaway was not much different than Jim's in example 1 above — $400 on restaurant gift cards vs. $250-$300 on a Tablet + $50 on advertising.
Yet, Emily's list grey by 352 MORE subscriber's than Jim's. Does that mean her way is better?
Both strategies have their merits. You could argue that Jim made a lot more meaningful relationships, since he actually got to meet each person who opted in to his list. Emily on the other hand, by giving one large prize instead of a bunch of small ones, has attracted some flakes to her list.
There's nothing wrong with choosing the quantitative approach over the qualitative one, so long as you're aware that some people are just in it for the prize.
I guarantee however that they are not all flakes, especially not if Emily set up her audience targeting correctly on Facebook ads. Of the 392 people who opted in to Emily's list, it's very, VERY likely that 40 of them are potential, qualifiable leads!
EXAMPLE 3 – The Every Day Opt-in
The Jane & John Realty team are re-launching their real estate website (with RealtyNinja, clearly) and are introducing a new email marketing strategy in tandem. On almost every page of the new J&J Realty website, visitors are asked to submit their email address in return for exclusive weekly content, offers, and VIP listing privileges.
These opt-in forms are embedded throughout the site, but they are also linked to from a variety of other sources. Such as, in all J&J Realty email signatures, on social media, on all their downloadable PDF resources, etc.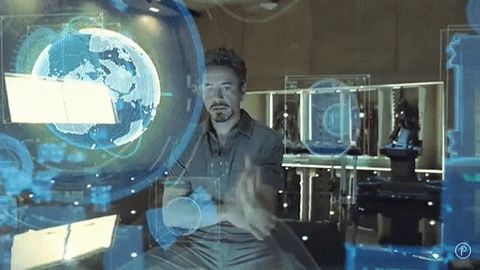 Whenever someone opts in to the J&J Realty mailing list, they receive a clever 3 email drip campaign:
15 minutes after they opt-in: Send subscribers an email with a screenshot of a short and fun J&J Realty "Welcome To Our List" YouTube Video. When they click it, that YouTube video will begin to play in their browser. (Note: You can't embed videos into an email yet… literally impossible)
24 hours after they opt-in: Send subscribers an email containing a screenshot of three of their most engaging Instagram posts. Upon clicking a screenshot, subscribers go directly to

that post

on the J&J Realty Instagram profile – and can engage & follow.
48 hours after they opt-in: Send subscribers a well-written sales email, which outlines specifically what it means to sell a property the "J&J WAY!" Includes visuals, photos, animated gifs, and a strong call to action at the end.
The J&J Realty Team could very well choose to try a campaign similar to Jim or Emily's someday in the near future. For now, they are more concerned with sending traffic to their website so that they can convert that traffic into subscribers.
The good news is, they can rest assured that each subscriber that joins their list will be receiving an awesome automated email from them for the next 3 days.
3 Emails X 1 Person = 3 Emails ÷ 3 days =
1 automated email per DAY being

DRIPPED

out to the list while J&J Realty plans their first real campaign.
3 Emails are better than none – especially when their contents are awesome!
Get out there and automate, automate, automate!!!
I challenge you to come up with your own unique real estate email drip marketing campaign. I've given you some solid ideas above, but you — my super awesome REALTOR® friend — hold the power to turn these ideas into seriously profitable modern marketing campaigns.
You know your market and their needs better than I do. Your next marketing masterpiece is a few clearly defined objectives, a dash of creativity and a few hours of brainstorming away.
And if you need any help or have any questions, don't hesitate to #ASKSEPY (ME) in the comments below!
Thanks for reading, Ninjas. Have an awesome week!