Last December, we had no idea we were going into a once-in-a-lifetime kind of year. Today let's review 2020, put it to rest & prep for 2021 in traditional Ninja fashion!
This year, RealtyNinja turned 10 years old. We never could have imagined that our 10th year in business would coincide with a devastating pandemic, which would affect the personal and professional lives of everyone around the globe.
The "new normal" way of life meant we all had to adapt to wearing masks, socially distancing, temperature checks, and remaining somewhat isolated. As real estate agents, you've spent 2020 adapting your business to the new way of the world. Your open houses have gone virtual. Your client meetings have been through video. Your document signings have gone digital. Your home has become your office.
Your real estate website? It's been a constant throughout these hard times. Providing your clients with a means of interacting with your business from a responsible and safe distance. We're so grateful that you've chosen RealtyNinja as your real estate website provider, and that we've been able to stand by your side in these uncertain times.
It has been a difficult road, but we've all been walking it together, and as a result, the human race has yet another thing in common this year. ❤️
Outside of COVID-19, a lot has happened with RealtyNinja over the last year. Let's take a minute to reflect on the past year, thank our world-class customers, and update you on our Holiday hours for the 2020 winter break.
But first, of course, our 2020 team collage!
View our previous team collages over the years: 2015, 2016, 2017, 2018, 2019
Or better yet, here are all 6 years worth of collages in one… a collage of collages… collage inception!
---
RealtyNinja Holiday Closure Dates 2020
Holiday Availability: Please note that we will be closed from Dec 24, 2020, to Jan 3, 2020, and will reopen Jan 4, 2020.
We're beyond excited to ring in another new year with you! We will continue to monitor our email inboxes over the break for emergencies only. If you have any urgent requests or website changes to get done before the break, please contact us as soon as possible!
Now here's a quick look at what happened with RealtyNinja in 2020:
---
2020 Year in Review
When the going gets tough, the tough get going. And Ninjas are nothing if not tough. That's why in this whirlwind year, we've managed to make some major upgrades to RealtyNinja and your websites.
You can read all about all our awesome updates this year in these two posts:
But to give you a quick recap of the highlights, in 2020 we launched, improved, or released:
And so so so much more. When we added up the number of product improvements we made in 2020, the final count was a whopping 281!
Development updates aside, we've also designed some pretty awesome websites for Canadian agents this year. Check out some of our favourite 2020 designs:
Apart from everything above, here are a handful of awesome Ninja moments from 2020:
"If you want a beautiful website, only RealtyNinja can do that for you. The company is the best of the best. Roxanne is Director of Design, she is awesome, professional, and very knowledgeable, everyone I have had the pleasure to speak with is very helpful, the communication during the process is outstanding. I am so happy with my website, even when your site is completed the ongoing support you receive is amazing. RealtyNinja rates 150% in customer service. I would not recommend anyone else. If you want to create your own site you can, you will still get the same customer service. If you want RealtyNinja to create your site you will not be disappointed. I will tell you if you don't use RealtyNinja, just know you paid to much and I know you are not happy with your site you just settled for the service you got." – Carolyn Hunt
"Everyone is great. Knowledgeable and helpful. I love the fast replies." – Bedo Kaviani
"Amazing responsiveness. Stellar service. Imaginative design. My website is easy to use and update and I love it." – Andrew Plank
"We're very happy with RealtyNinja! They are professional, available whenever we need them, and extremely helpful! We highly recommend them. Thank you!" – The Ray Little Real Estate Team
View all of our amazing Google Reviews (and leave your own!)
Chelsea's Coming Back!
That's right! Everybody's favourite Ninja is finding her way back to us as of January 4th, 2021!
Chelsea has been on Maternity leave after her 2nd baby boy, Parker Nixon, was born last December. She'll be back in full swing as soon as the new year begins. We know you've missed her as much as we have, so let's all rejoice – mama Chelsea's coming back!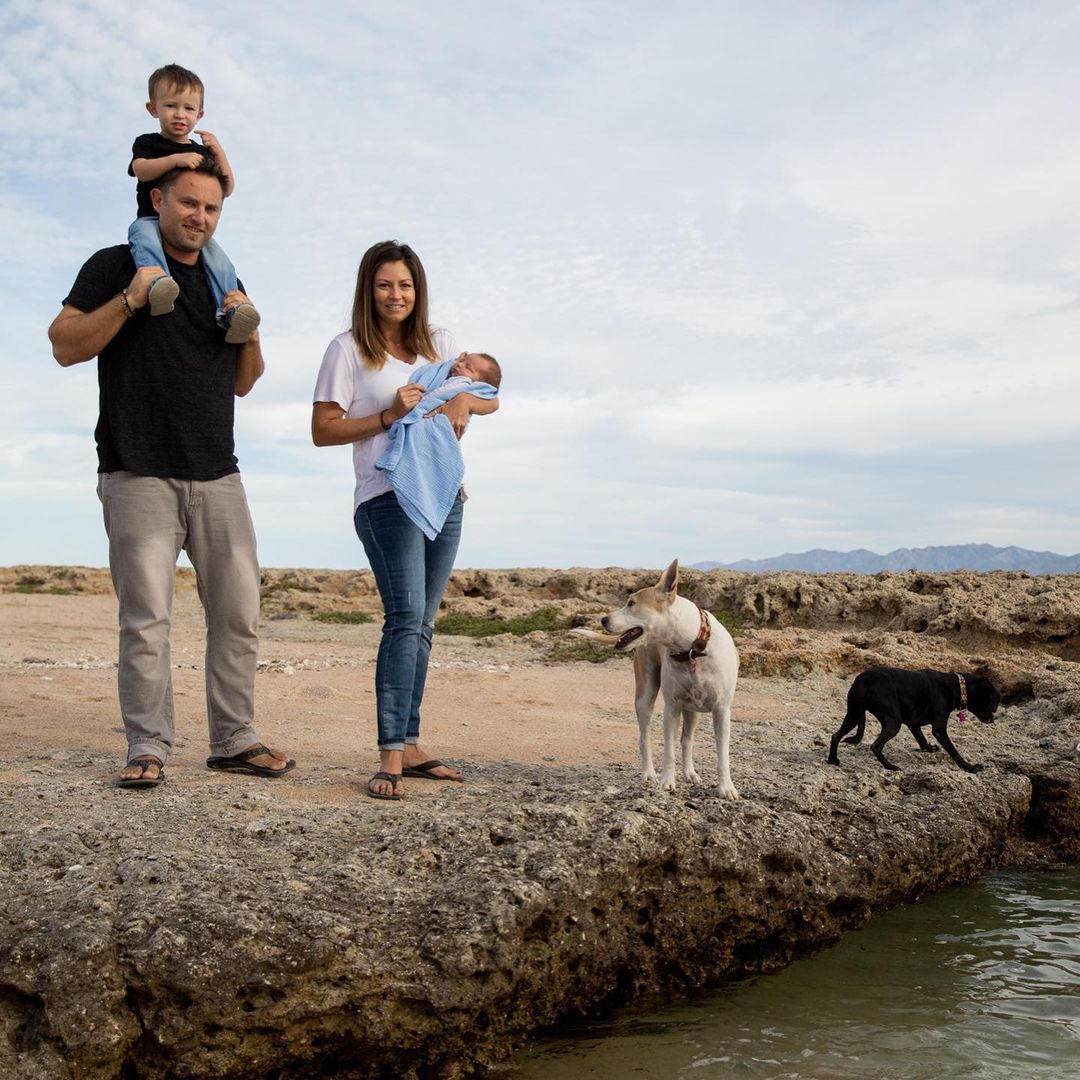 A Heartfelt Thank You
As we all know, 2020 has been a rough year. Lucky for us, we've had you – you're one thing that has made this year bright for our entire team. Thank you. So much.
You've been a constant in our lives and our work this year – and in some cases for many many years – and you made the choice to continue supporting RealtyNinja through hard times. This is something we acknowledge, and we'll never forget. You make us great, and all we strive for is to return the favour, every day.
We couldn't ask for a better group of people to call our customers – no – to call our family. Thank you for making it so easy and enjoyable to get up and go to work every day. We're blessed to connect with such wonderful people every day.
The Canadian real estate industry is lucky to have you Ninjas, and so are we. So from the bottom of our hearts, thank you.
We can't wait to ring in 2021 together and make it both of our best years in business – and life – so far.
Stay tuned for lots of awesome and exciting new updates to our company and our platform to be announced in 2021.
Happy Holidays, Ninjas!
PS. We will be monitoring our inboxes for emergencies over the holidays, but if you need anything done before the break, let us know ASAP so we can fit it in before we go!