Lead-Focused Microsites Based On A Targeted MLS® Search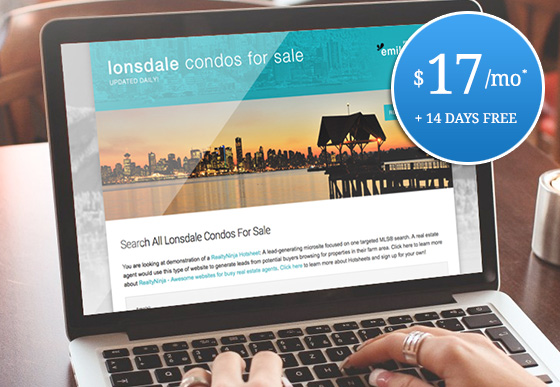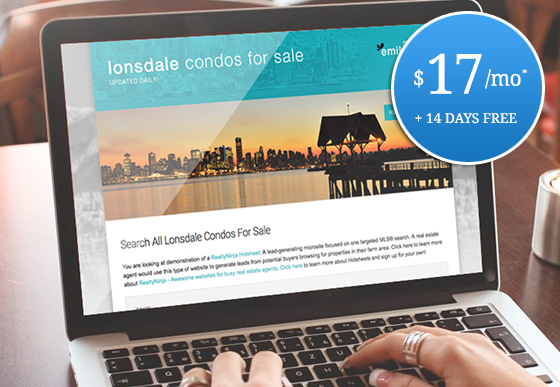 *$17/month paid annually, or $19/month pay-as-you-go.
Today we're announcing a brand new product called Hotsheets. A Hotsheet is a micro-website that is built to generate leads from prospective buyers in a specific niche (neighborhood, property type, price range, etc.).


Click the link below to find out more, see a live example, lock-in the launch promo and sign up today!
View a Live Example (targets the Lonsdale area in North Vancouver)
---
How Does It Work?
First, sign up for a Hotsheet account. You can either set it up yourself (takes 5 minutes), or have our ninjas set it up for free by filling out the simple questionnaire found after the sign-up page
Once its up, people browse your hotsheet to find homes they're interested in…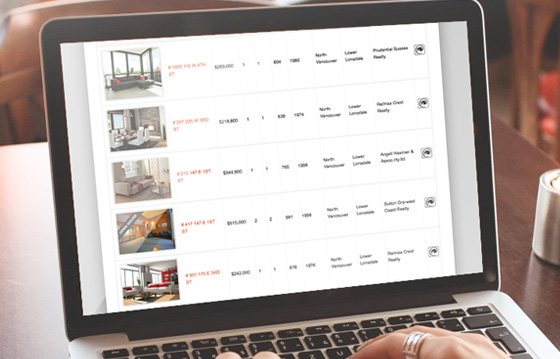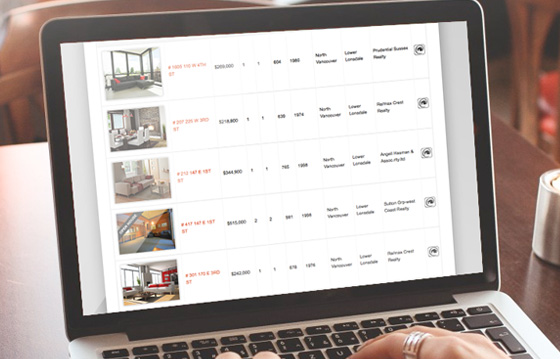 As they make inquiries on listings, the leads go straight to you! This happens even if its not your own listing. (Note: MLS® Reciprocity from supported board is a requirement)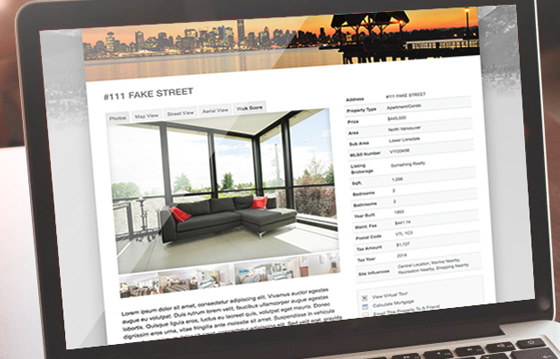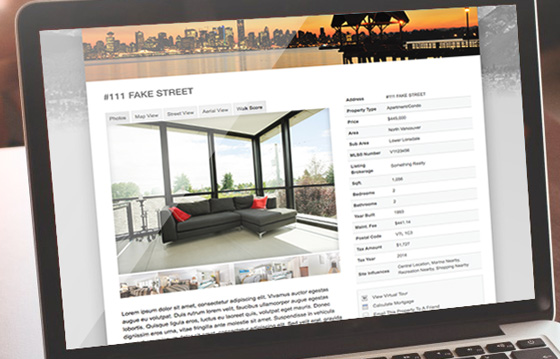 Why Do I Need A Hotsheet?
Most REALTORS® have a personal website that is tailored to all audiences. They use it to showcase their clients listings, engage with their users through a blog, add valuable content and also generate leads through MLS® searches that span large areas.
With a hotsheet, agents can generate leads through a simple MLS® search that automatically displays all active listings in a certain farm-area that they define. They can even setup multiple hyper-local hotsheets that target different neighborhoods.
Hotsheets take minutes to set up and they automatically update themselves (multiple times a day) with the latest MLS® data.
To find out more about Hotsheets, see a live example, lock-in the launch promo and sign up today please visit this page.
Which one do you think gets more local traffic?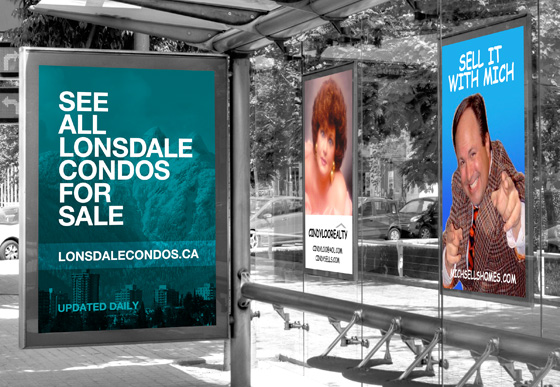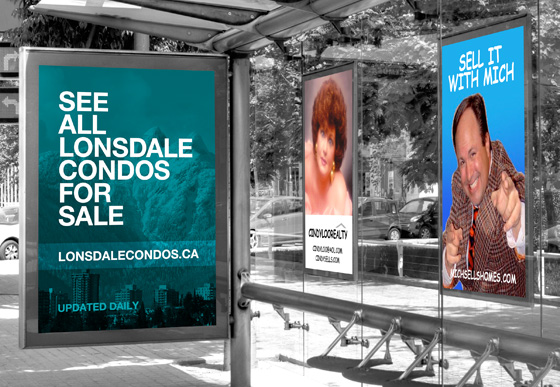 ---
LAUNCH PROMO: 2 YEARS FOR THE PRICE OF 1!
Sign up before August 31, 2014 (and activate your account on the annual plan) to automatically lock-in this incredibly sweet deal! That's a total of $204+tax for 24 months!
Note: Launch promo only available on annual accounts. The extra credit is applied after you activate.
---
New RealtyNinja Features
We're excited about Hotsheets, but we've also been hard at work updating RealtyNinja itself. Here's a list of recently launched features and updates to all RealtyNinja websites:
Major speed improvements that effect load times on full websites and Listings Only (IDX) accounts
Blog dates are now editable
MLS® data improvements for Alberta, Edmonton and Victoria
Various bug fixes and browser compatibility improvements (looking at you IE)