Real Estate Landing Pages Built to Generate Buyer Leads
Sign Up In 60 Seconds. No Hidden Fees. No Stress.
Unlimited Free Trial
Don't Pay Until You Launch!
Includes A Free Assisted Setup. No Credit Card Required To Try.
What Is a Hotsheet & How Does It Work?
Hotsheets are real estate landing pages (single page websites) that are based on one niche MLS® search. They're separate from your personal real estate site and focus on generating leads from prospective home buyers in one particular neighborhood, property type, price range, etc.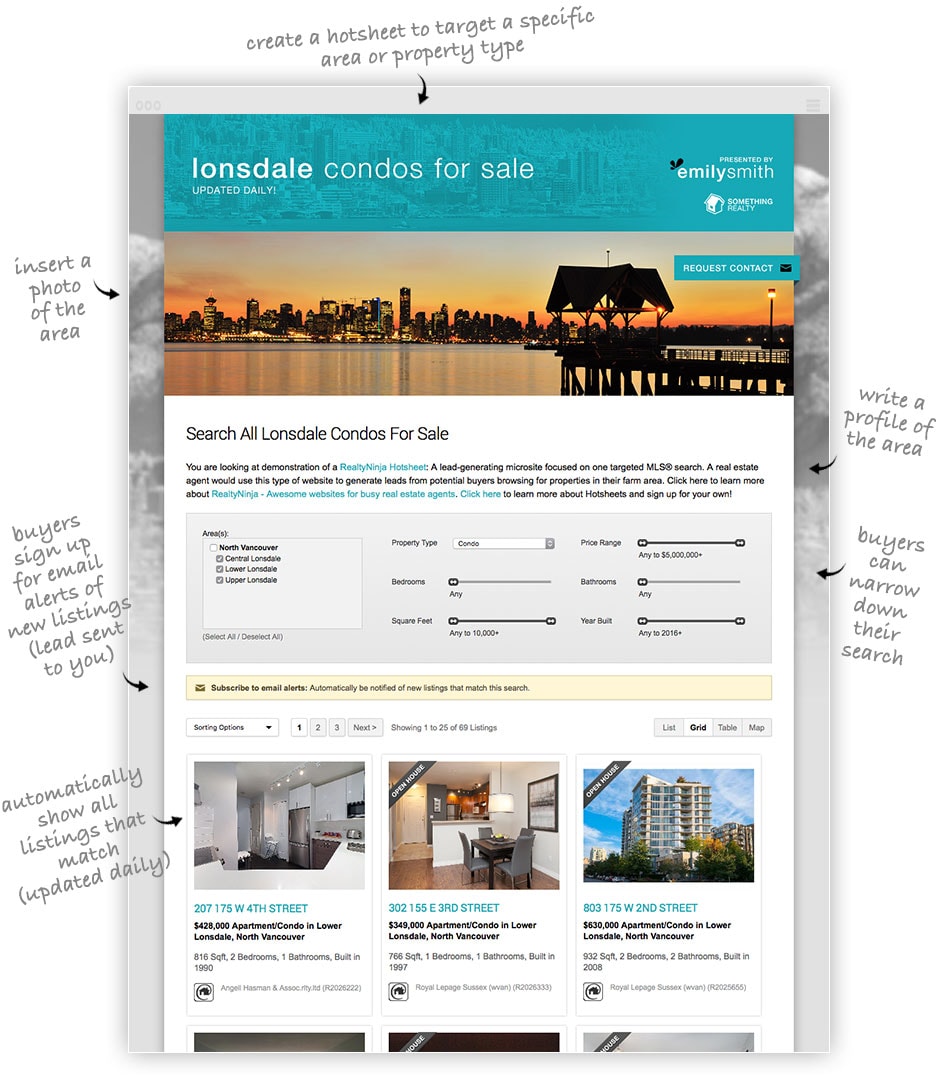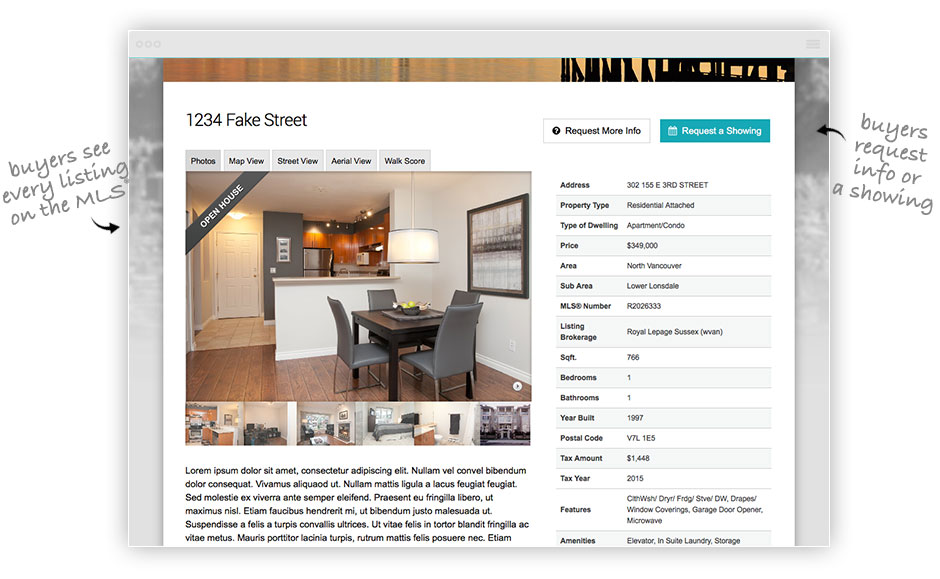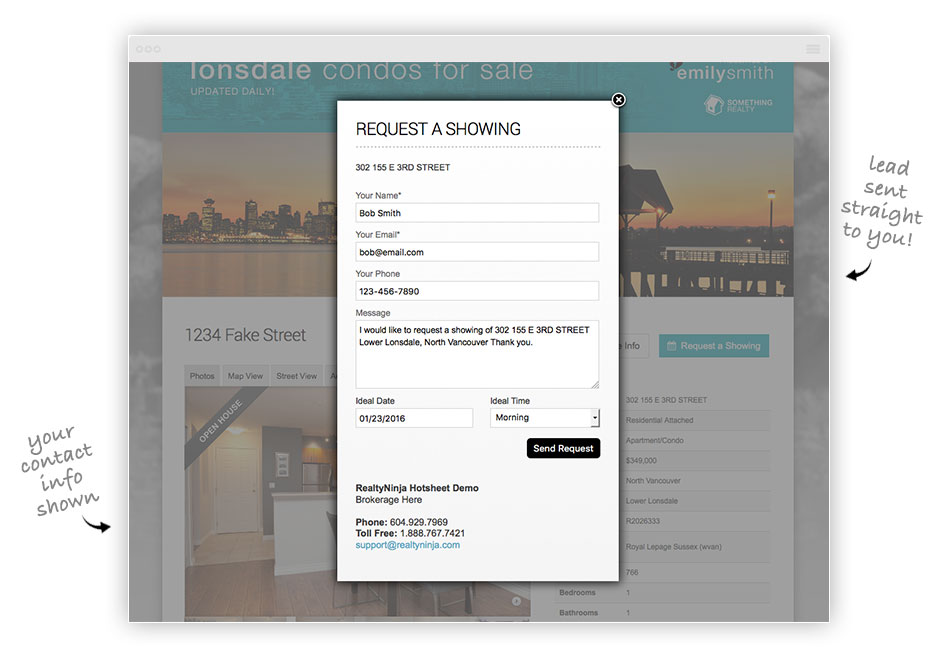 Separate From Your Personal Website
Your personal site is great for impressing your clients, connecting through your blog and providing search tools that span large areas. A hotsheet is meant to target buyers in hyper-local markets such as neighbourhoods or property types.
Works Great As a Landing Page
Don't waste your advertising dollars by sending people to your websites' homepage. Send your targeted traffic to a highly-optimized landing page that gives people exactly what they're searching for and one clear action to take (contacting you).
Built To Capture Prospective Buyer Leads
People browsing your hotsheet can only do one thing; and that's to search and inquire about properties they're interested in. They don't get lost trying to navigate their way through a multi-purpose website.
Free Assisted Setup
Fill in a simple questionnaire to tell us the search criteria you wish to target, then sit back and let us set up your hotsheet. Sign up to get started today.
Design Customizations Available
Let our team of design ninjas customize the banners, photos, fonts and colors of your hotsheet for just $99+tax (one time). Sign up today to find out more.
Performance Analytics
Our team will manually submit your hotsheet to Google for indexing. We make it easy to get setup with Google Analytics so that you can measure the performance of your new hotsheet. All for no extra charge. Sign up to get started.
Is It Only for REALTOR®'s in Canada?
At the moment only Canadian real estate agents that are members of these boards can take advantage of our hotsheets, because they're powered by MLS® listings.
Do I Pay Extra for Hosting or Any Hidden Fees?
Hosting is included with your hotsheet and there are no hidden fees. You get access to all our hotsheet features for one low price.
How Does the Unlimited Free Trial Work?
After you sign up, you can do everything (including order a free assisted setup) without paying. You only pay when you want to launch the hotsheet onto your domain name.
We don't nickel and dime you. Here's what's included with your awesome new hotsheet:
Free Assisted Setup
Visual Content Editor
MLS® Instant Search
Mobile Friendly
SEO Optimized Titles & Code
Refined SEO Control
Social Media Integration
Social Sharing
Mortgage Calculator
Lead Capture Forms
Email Alerts
Change Banners & Graphics
CSS Access
Google Analytics Integration
Google Webmaster Integration
Map, Street & Aerial Views
Walkscore
Send Property To Friend
Embed Custom Wufoo Forms
Embed Newsletter Signup
Embed Facebook Like
Embed Facebook Feed
Embed Twitter Feed
Embed Google Translate
Embed Chat Services
Content In Any Language
Domain Launch Help
Cancel Anytime
Unlimited Free Trial (Pay When You Launch)
Phone / E-mail / FAQ Support
Hosting
No Setup Fee
No Contracts / Minimum Terms
No Cancelation Fees
No Tech Experience Needed
Tutorial Videos / Help Docs
Unlimited Free Trial
Don't Pay Until You Launch!
Includes A Free Assisted Setup.