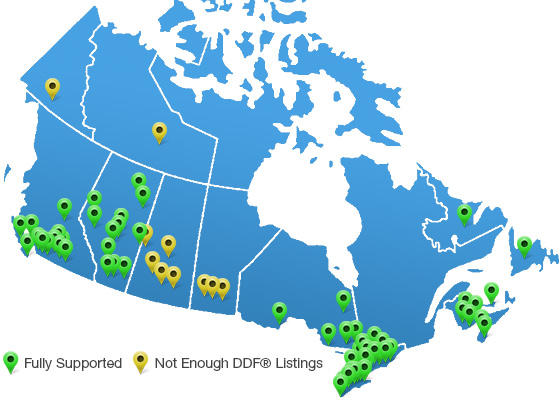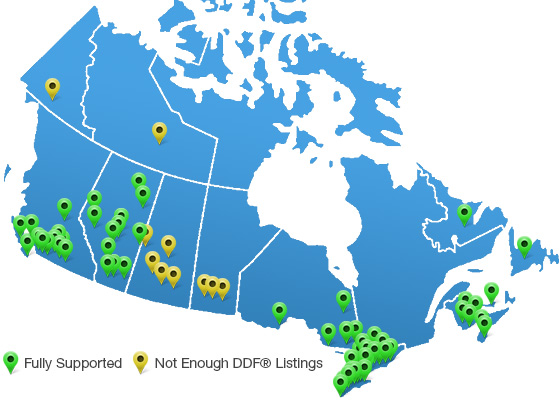 Great News! We now have access to real estate listing data from over 80 of the top Canadian real estate boards! That means we're finally able to offer our world-class MLS® powered websites to almost all Canadian real estate agents! Click here for a full list of boards we are now integrated with and sign up for a website today (if you haven't already).
This is thanks to the magic of the CREA® DDF® platform, in addition to our existing direct IDX/Reciprocity integration with major metropolitan boards such as Greater Vancouver, Fraser Valley, Chilliwack, Vancouver Island, Victoria, Calgary, Edmonton and Toronto.
Paragon MLS® Switch Coming
On the data front for Greater Vancouver and Edmonton area boards, we're gearing up for the switch-over to the new Paragon MLS® system and will announce that as soon as it's ready. We look forward to a smooth transition without interruption but our team is prepared to handle any hiccups that may arise.
More Features & Services Coming Soon
We're also working on exciting new SEO functionality that will help your website dominate online, better lead capture and CRM integration, new mobile-friendly themes and more modern marketing services! We can't wait to show you what we're working on!
Stay tuned for more updates from your friendly neighbourhood ninjas.