We're hard at work creating the next set of features that will be sure to put a smile on your clients faces.
In the not-so-distant future all RealtyNinja customers will be able to upload high-quality photos of their own listings, on their website. Here's a little preview: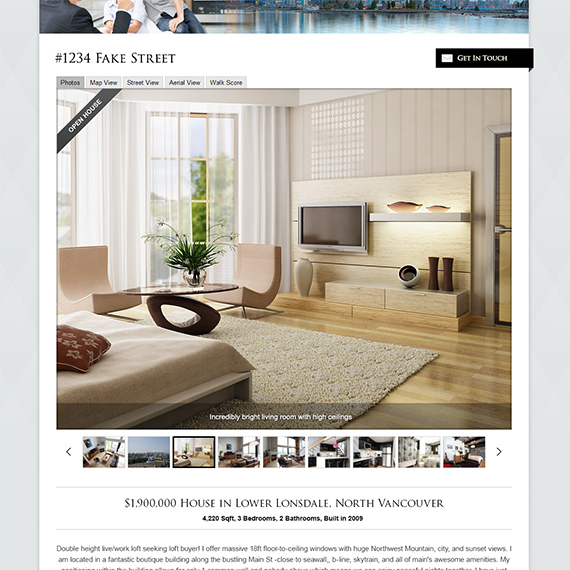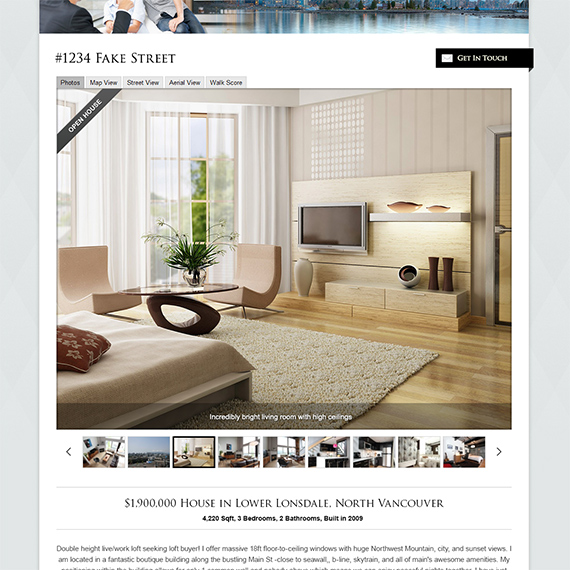 The photos that the real estate board provides are only 640px wide. In today's world of widescreen displays and super high-quality displays it just doesn't have the same wow factor. We really want to showcase those beautiful, high-def photos you paid a lot of money for and impress the socks off your sellers.
View a full sized mockup, map view, functionality.
Keep mind these are just mockups and are subject to change when this feature is released and available to all customers.