Custom Listing & Building Groups
Now you can assign listings and buildings into custom groups. This is a great new feature for real estate agents that work in teams, as well as those who want to segregate their listings based on any criteria they like.
Some examples include:
Each realtor wants their listings displayed on its own page
Separate your commercial vs residential listings
Create custom listing groups for different developments you're marketing
Showcase your favorite listings on the market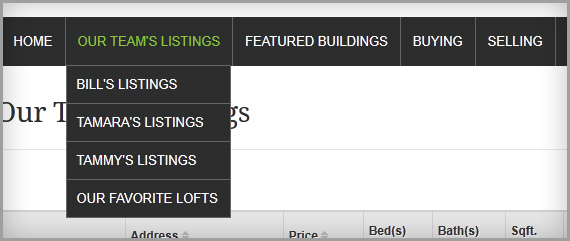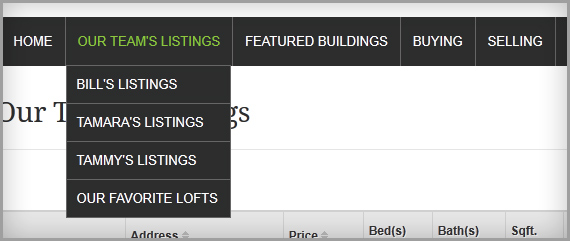 Each listing group is managed separately from the backend of your website.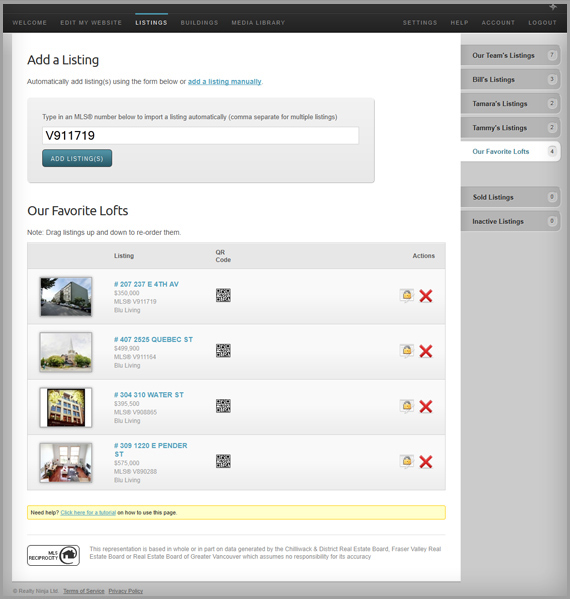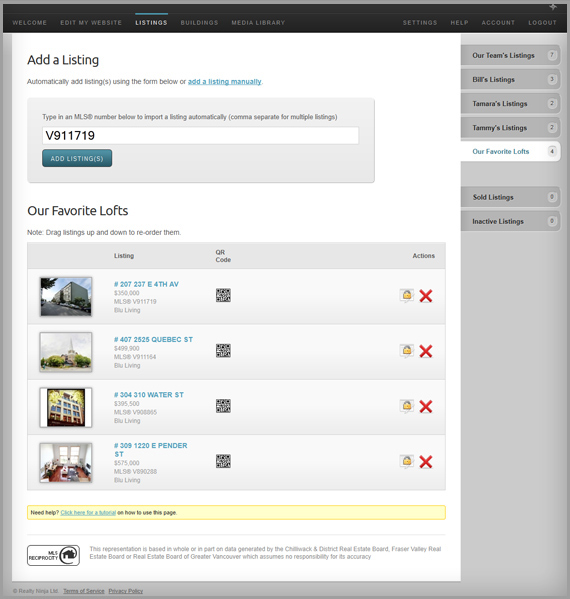 On your public-facing site your visitors can see only what they're interested in, not just a huge mixed list of all "active listings"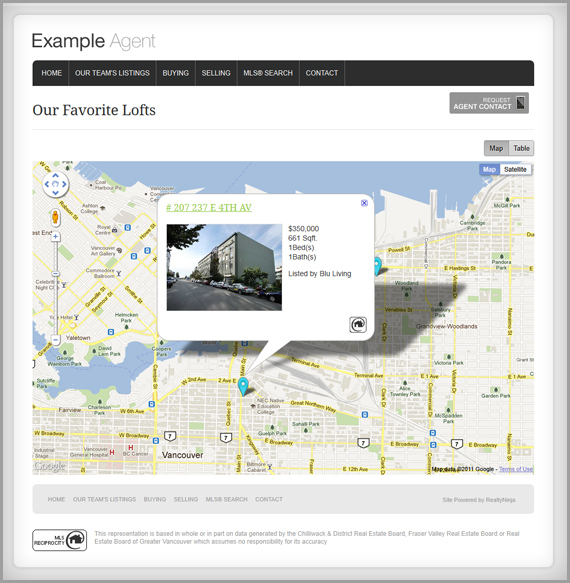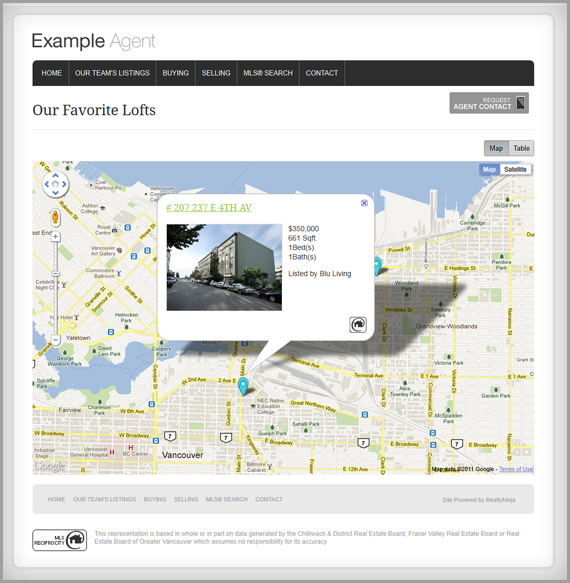 The same goes for buildings. Some examples could be:
Buildings in a specific area or sub-area
Buildings based on type (heritage, concrete, etc.)
Buildings you have sold in

Here are step by step instructions on how to start using this incredibly powerful feature on your RealtyNinja website:
Brand New Theme "Crisp"
We've added a new theme called "Crisp" to our line up of themes.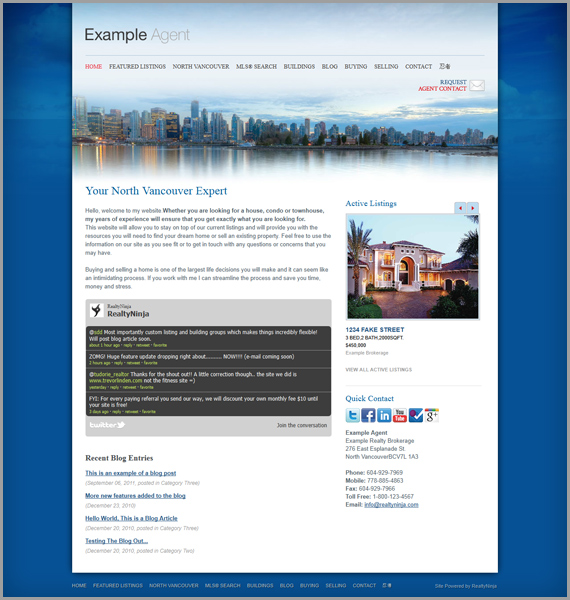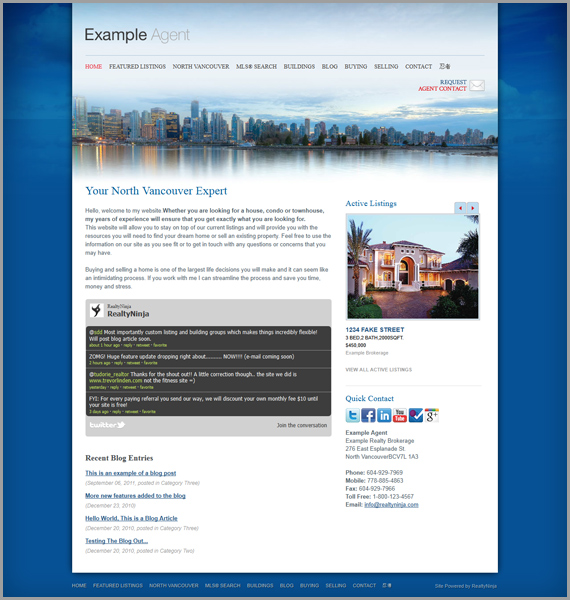 More variations on this theme will be released in the future and let us know if you would like a customized version for your website.
Updated Theme "Classic" – Dark Version
Our most popular "Classic" theme now comes in a sexy dark version.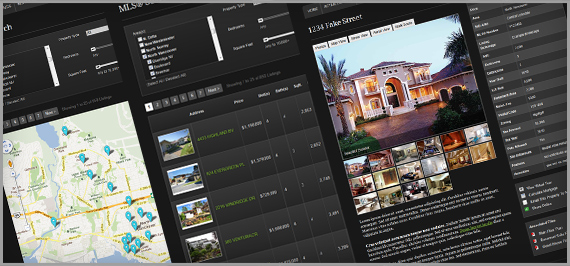 Read all about it and see screenshots in this blog article.
Ninja Tip – Creating A Hidden Page For A Specific Client
Lets say you just met with a client this morning and you know he's looking for a house in North Vancouver with certain criteria.
You can make him a special page on your website (that only he knows about, since its not a part of your navigation menu) and add a personal note with all the listings that you have hand-selected for him.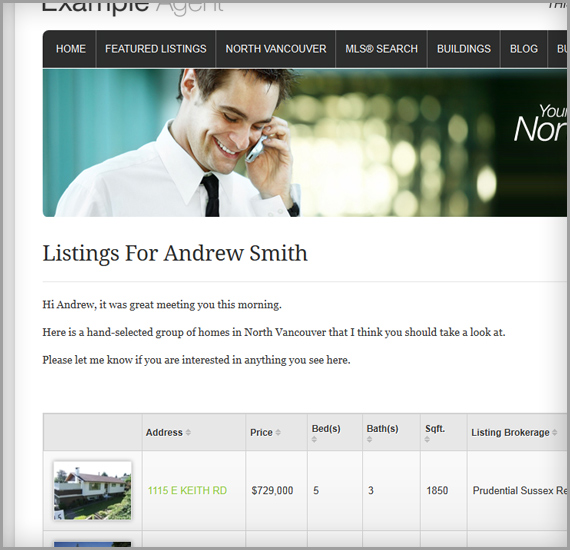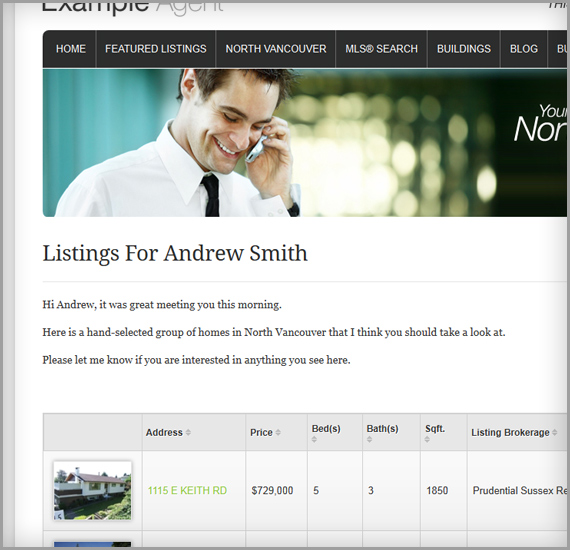 All you have to do is hide the page from your navigation by clicking the little lightbulb icon next to it.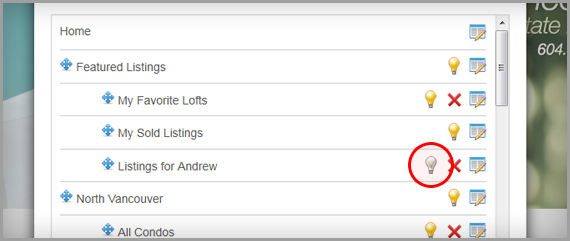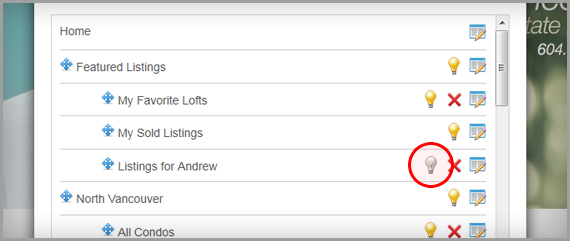 Then, you email him a link directly to the page.
Here's a live example using the new custom listing groups.
Major Code Optimization
We've been hard at work going through all of our code and cleaning it all up.

Why do you care? because A) it will help search engines index your website better and B) it makes it easier for us to work on new updates in the future.
Bug Fixes & Tweaks
Geolocation now uses both address and postal code (more accurate)
Added Google Apps support to settings page in backend
New side-tab design in backend
Show number of listings in each group on tab beside the label "My Listings (13)"
"View full site" link wasn't working on sub-domain sites (sitename.realtyninja.com)
search for properties over $5,000,000 wasn't always working
Page names now have a limit of 50 characters
Better redirects between full site and mobile site
Fixed bug with update script that would not update a listing if JUST the photos had been updated
Fixed bug where townhouse results were being included in house searches
A ton more little tweaks and bug fixes