The Easiest Way to Create a REALTOR® Website
"We believe your time is best spent selling real estate, not messing around with your website. That's why we make it as easy as possible to manage everything without being a techie."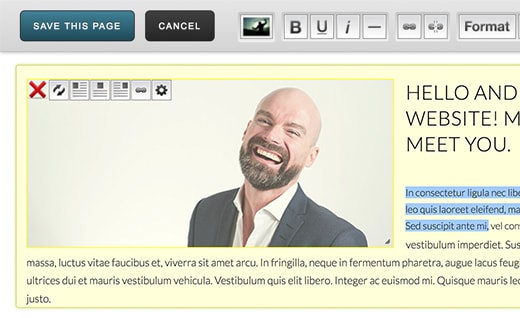 Visual Editor
Make changes to your site by typing right on it and clicking save.
We don't think you should have to learn code or hire someone to make a change. If you can write an email, you have all the skills needed to edit your site.
Simple Widgets
Add convenient, pre-made widgets to your pages in seconds. You can easily re-arrange them, edit their settings and content to make your vision come to life. There are widgets for all kinds of things including the header, listings, searches, buildings, content, blog posts, testimonials, contact forms and much more.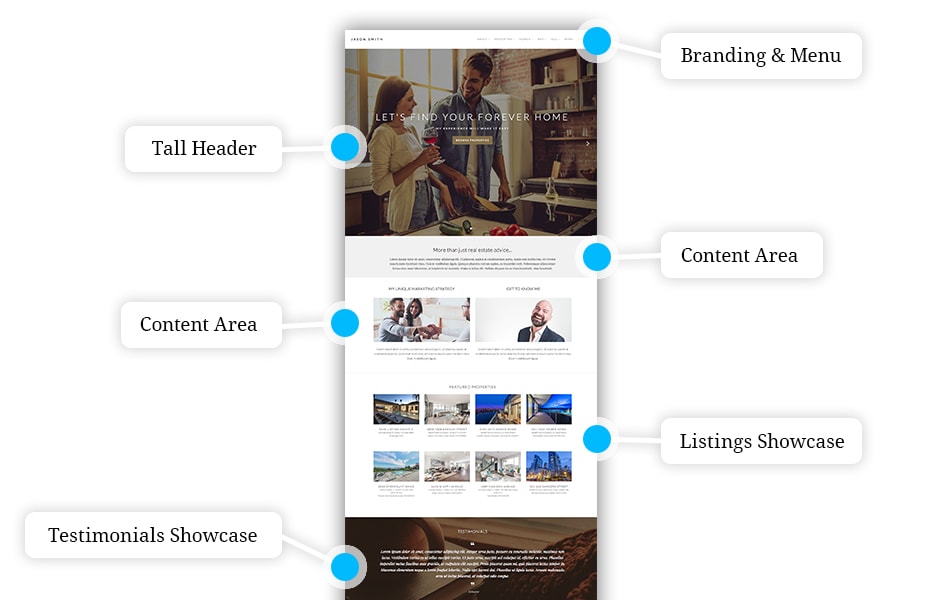 Mobile Friendly & Responsive Design
We make sure that your website looks great on all screen sizes, from smart phones and tablets all the way up to large monitors.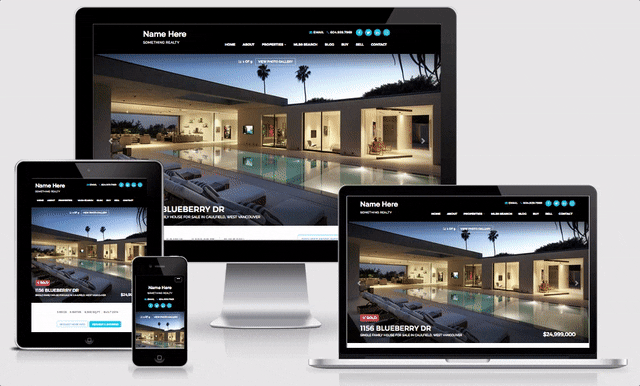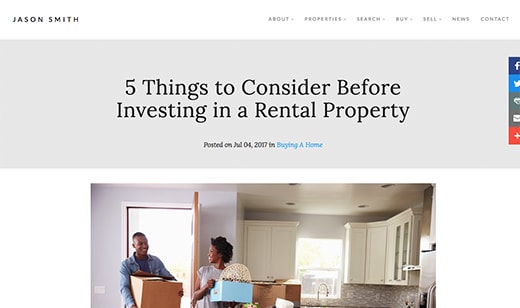 Built In Blog
Blogging has never been so easy. Complete with commenting, social sharing, categorization, auto-archiving and RSS feeds... what's not to love?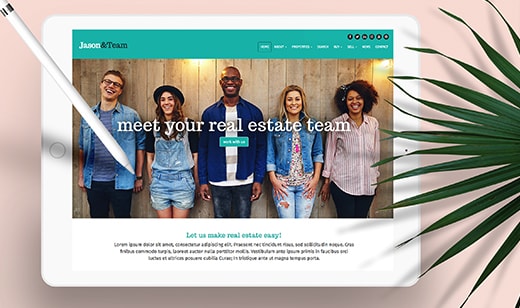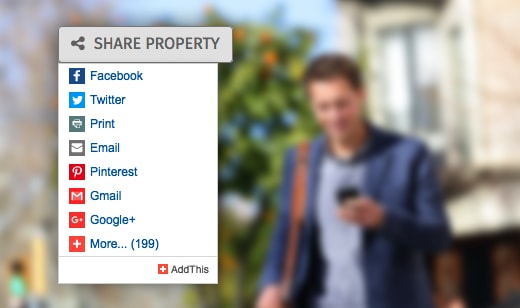 Social Media Integration
Link to your social profiles in seconds.
Allow your users to share listings and blog posts with one click.

Unlimited Custom Pages
Easily add as many pages on your site as you like. This includes regular content pages, searches, listing groups, etc. There are no limits.
It's also super simple to organize the pages in your navigation menu.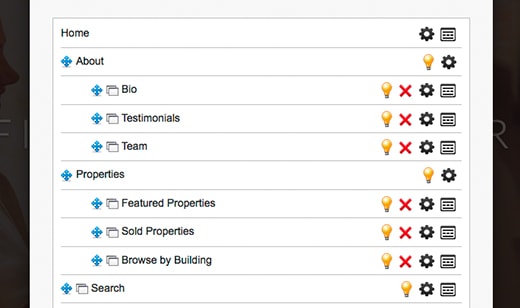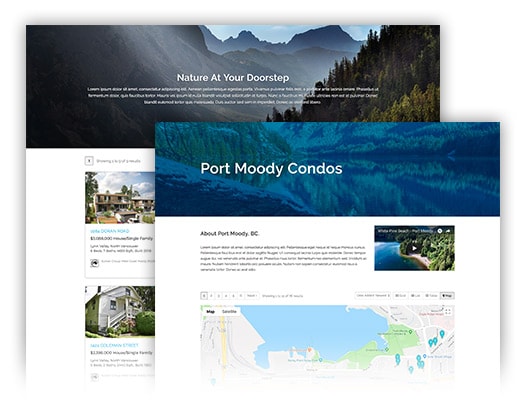 Unlimited Landing Pages
Get the most from your marketing/ad campaigns by sending traffic to specialized landing pages on your website.
Search Engine Friendly
We follow Google's Webmaster Guidelines and work hard to stay updated on changes that affect your website. We use the best industry-leading techniques such as automatically generated and optimized title tags, descriptions, sitemap XML and clean code. We also work hard to make sure your website loads as quickly as possible, which helps your users as well as your SEO.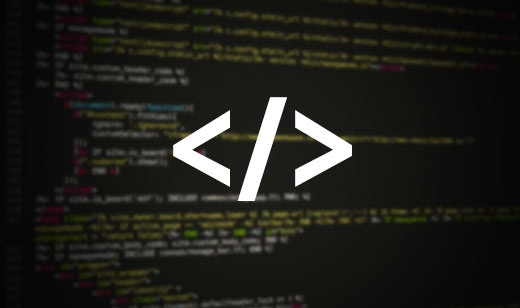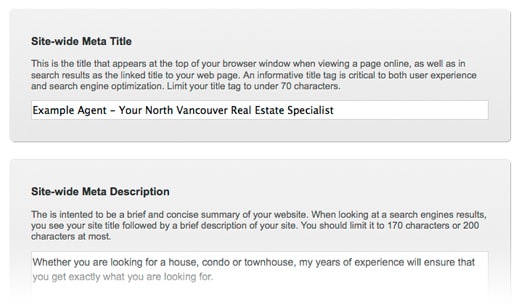 Refined SEO Control
Release your inner geek with fine tuned control over meta tags, image attributes and more.
Working with an online marketing company? Give them access to tweak your site even further.
Embed Anything
Easily add third-party services onto your site like YouTube videos, Twitter streams, Facebook feeds, Wufoo forms, live chat widgets, etc.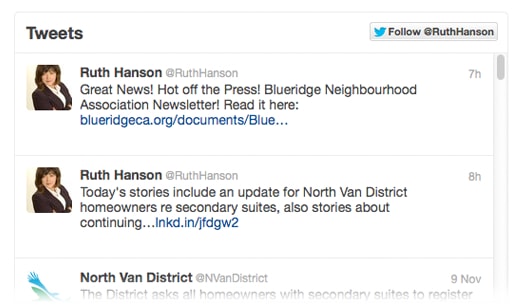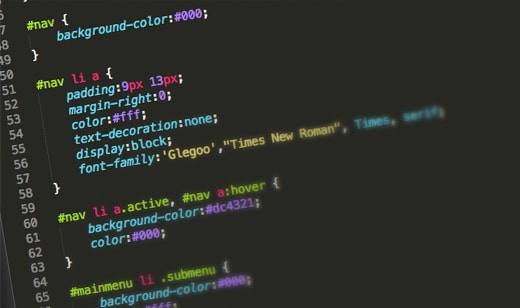 CSS Access
Working with your own web designer? Let them go under the hood and customize your theme with full CSS control. No idea what CSS is? don't worry then! let's move on :)
Google Analytics & Webmaster Tools Integration
Google provides you with rich insights into your website traffic and marketing effectiveness, as well as comprehensive information about your website's visibility in search results.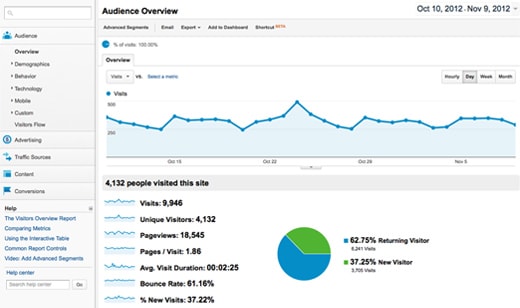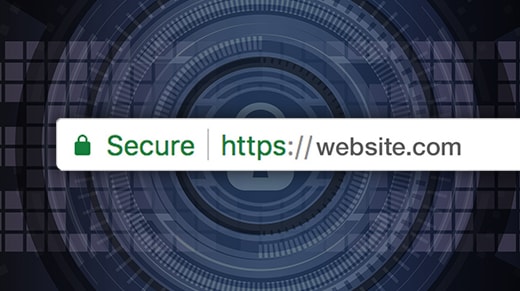 Free SSL Security
We enable SSL security (https) on your website moments after its launched live, for no added cost. Your visitors see a lock icon next to your URL in the browser showing that their information is safe.
---
Ready To Get Started?
Start Today With An Unlimited Free Trial & Free Assisted Setup.
Attend A Live Demo (Webinar)
Let Us Show You How Awesome RealtyNinja Is!