Includes Our Free Professional Website Setup, Content Migration And Everything Else You Need To Get Started.
Simple Website Management
Visual Content Editor
Awesome Widgets & Options
Customizable Layouts
Unlimited Pages & Landing Pages
Easy Page Management
Effective Lead Capture
Smart Lead Forms For Buyers & Sellers
Request Showing & More Info Forms
MLS® Email Alert Subscriptions
User Registration & Account Functionality
SEO Optimized & Advanced Technology
Built on Google Search Central guidelines
Spider-friendly (Indexible & Searchable)
Auto-generated META Titles & Tags
Customizable META & ALT tags
SSL Certified (HTTPS Secured)
Fast Global Content Delivery Network
Automated Sitemaps
Automated Canonical Tagging
Website Hosting Included
Hand-submitted To Google For Indexing
Site Analytics Compatible
Facebook Open Graph
Robots.txt
Clean, Human-Readable URL's
Built For Real Estate Agents
Powerful MLS® Integrations
VOW (Virtual Office Website)
Automatically Imported Listings
Unlimited Listings, Searches & Buildings
Listings Auto-Update From MLS®
Instant MLS®/IDX Search
Niche MLS®/IDX Searches
Sold Listing Search (via VOW)
Buildings & Their Listings
Custom Listing & Building Groups
Mortgage Payment Calculator
Enhance Your Own Listings
Rental Listing Management
Import Via MLS® Number(s)
Manually Added Listings
Open House & Live Stream Search
Auto Open House & Live Stream Info
Multiple Listing Views
Add Floorplan PDF's
Automatic Tour Video Embeds
Automatic Walk Score®
Automatic HoodQ Neighbourhood Highlights
Great for Teams, Offices & Brokerages
Agent Roster (Bio's, Active Listings, etc.)
Unlimited Agents (No Extra Fees)
Smart Lead Routing
Powerful Functionality
Blog With Social Sharing
Headers With Built-in Sliders
Parallax Background Photos
Testimonials Slider
One-Click Sharing
Add Content In Any Language
Customize CSS
Custom Code Settings
Custom Code Widgets
Handy Pre-Made Widgets
Third-Party Integrated
CRM Friendly
Social Media Connected
Embed Anything (YouTube Videos, etc.)
Online Service Integrations (Live Chat, etc.)
Committed To Your Success
Best-in-class Support
Ongoing Webinars
Helpful Documentation
Tutorial Videos
Marketplace Deals
Marketing Downloads
Free E-Books
The Dojo Articles
Continuous Innovation
Make Your Website Free
Give a friend 10% off their website, and receive 10% off for yourself. Refer 10 friends and your site becomes free!
More Info
Brokerage Websites Free
Our websites are free for Canadian real estate brokerages. We'll even give 15% off website subscriptions to all your agents.
More Info
Brand New Agents Save 25%
Starting your career in real estate can be expensive. Save 25% on your first year if you recently became licensed.
More Info
Non-REALTOR® Websites Save 38%
Are you a mortgage broker, lawyer, construction company or other small business in need of an awesome website? We can help!
More Info
Can you set up the website for me? Is there a setup fee?
Our team of ninjas will set up your new website for free. All you need to do is sign up for a free trial and fill in a simple plain-English questionnaire. We can even migrate content from your old website over to your new website for free as well. Our free setup service includes a limited number of pages but its typically enough to get most websites started!
How does the unlimited free trial work?
After you sign up you can do everything with the website (including order a free setup/migration service) without paying or entering a credit card number. There's no time limit on the trial either, so you can take your time testing out the platform and getting everything prepared. You only start your paid subscription once you're happy with the website and would like to go live (onto a full domain name). If you're not happy with the website you can simply cancel your free trial! No stress.
Do I need to enter a credit card to try?
No. We don't require a credit card to try out our platform.
Do I pay extra for hosting or any hidden fees?
There are no hidden fees or hosting fees. There are also no paid-unlockable features once you sign up. Additional services like professionally customized themes or advanced support/setups/migrations are charged separately if you request them. Our team will let you know if your request is considered paid (above our included level of customer service).
What kind of support is included?
Your website subscription includes phone, email and live chat support (during business hours) by our talented team of Ninjas. We are here to answer any questions or help you out with your website, so please don't hesitate to reach out! We also have an expanding collection of help docs that cover our most commonly asked questions. Our team rarely ever charges for website support requests, but from time-to-time we receive a request that is outside the scope of what we include for free. Our team will let you know if your request is considered paid (above our included level of customer service).
Can I use this for multiple agents? Extra fees per agent?
Absolutely. Our platform is designed for individual agents, small teams, big teams and even brokerages/offices! We don't even charge extra per agent added on the account (unlike our competitors).
Can I make edits to my website by myself? Is it easy to do?
Every website comes with a secure backend management system where you can easily manage all aspects of your site without being a techie. Take a look at this demonstration video to see how easy it is to edit pages and content using our system. If you can use Word or write an email, you have all the skills needed to edit your website!
Is a domain name included with my website?
We don't sell domain names because we want our customers to own them and have full flexibility over which provider they choose. If you don't have a domain name already, we can help you purchase one.
Is SEO (search engine optimization) included?
SEO can be broadly broken up into two categories: on-page and off-page SEO. On-page SEO refers to all measures that can be taken directly within your website to help improve its position in search rankings. This includes technical things like modern HTML code, title tags, URL structure, meta description, alt tags, mobile-friendliness, page performance (speed, CDN delivery), sitemaps and so on. On that front, our website platform is highly optimized to include as much of those factors as possible. Another big component of On-page SEO comes down to the unique, quality content that appears on your websites pages. Our platform comes with standard content pages as well as constantly updated listings from the MLS®, but we highly recommend that you write your own content as well. Off-page SEO refers to page ranking factors that occur off your website, like backlinks from another site. It also includes indicators from your social media accounts, like how often people engage with your content. SEO is not a feature you can simply "enable"; it takes strategy, time and commitment. If you're looking to get professional assistance with your websites SEO please contact the qualified providers on our Marketplace or check out our free SEO resource for handy guides, tools, webinars and more.
Are there limits on pages, listings, buildings, searches, etc?
We don't like limits. You have the ability to add as many pages, sub-pages, listings, buildings, searches, blog posts, etc. as you like.
Is this only for Canadian real estate agents?
At the moment, only real estate agents that are a member of these real estate boards have access to our automatic MLS®/IDX features. Agents outside of those areas can use our platform but manage their listings manually and embed MLS®/IDX features provided by their board (if their board provides that option).
Can I reduce my subscription fee?
Is there a discount if I have multiple websites?
How do I get started? How long does it take?
Ready To Get Started?
We have an unlimited free trial & free assisted setup. No credit card required until you launch!
Start For Free
Already Have Your Own Website and Just Need Our IDX/MLS® Features on It?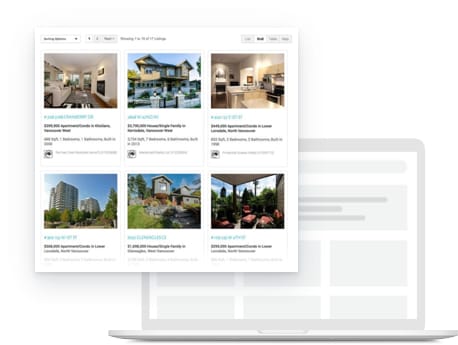 Embed our IDX/MLS® functionality onto your own non-RealtyNinja website.
More Info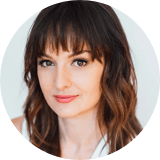 "You can't find better service and better websites than with RealtyNinja. Reliable, responsive, and always ready to lend a helping hand to make things just right. A+!"
Leanne Perry, REALTOR®