Alberta
British Columbia
Manitoba
New Brunswick
Newfoundland & Labrador
Northwest Territories
Nova Scotia
Ontario
Prince Edward Island
Saskatchewan
Frequently Asked Questions
My real estate board is not listed, can I still use the platform for my real estate website?
You will still be able to use our platform for your real estate website but you will not have MLS® data integration, and will have to manage your listings manually. MLS® data integration powers many of our features such as automatically importing your active listings as well as MLS® search functionality. You may be able to use your real estate boards (or a third-party) MLS®/IDX solution if they support the ability to embed their functionality on other websites. Please contact your real estate board to see what options they may have available.
What are the data quality limitations of DDF?
The listing data provided in CREA's DDF may be incomplete or contain errors. Specifically, CREA does not provide us with an accurate list of areas and sub-areas which may result in incomplete, incorrect or misspelled geographical area names. Certain listing or listing details may also be missing. Unfortunately we are limited by the quality of the MLS® data we receive in our feed from CREA.
How often is the listing data updated/refreshed?
Listings are kept up-to-date from the MLS® database multiple times per day. Exact timings vary by board, but most boards update once per hour and the longest delay is typically 3 hours.
Does the MLS® data include commercial or rental properties?
Our MLS® integration is optimized for residential real estate for sale. Some boards listed above provide us with limited rental or commercial listing data, but it may be incomplete. We recommend adding rentals and commercial listings to your website manually.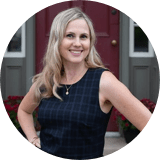 "Outstanding service and a great platform! We've had a lot of compliments on our RealtyNinja website. Highly recommend!"
Marcia Grove, REALTOR®