Create The Real Estate Website You Want, Without a Degree in Web Design
Easily drag-and-drop widgets, add your own content, move things around, change layouts, tweak options and more. Sign up to get started.
Widgets for everything!
Headers
Content Areas
Listings
Blog
Testimonials
Quick Contact
Contact Forms
Buildings
Agents / Team
MLS® Search
Custom Code
...and much more!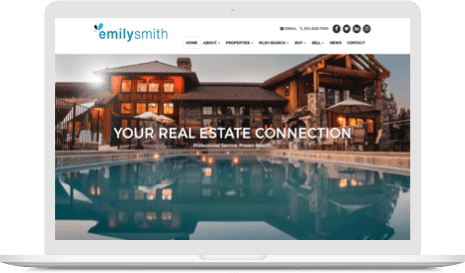 Uncustomized Demo Website
Want to see how things look out-of-the-box? Click the link below for an interactive demo.
View Interactive Demo
I'm not a web designer, can I make a nice looking website for myself using these built-in tools?
Absolutely! Our website editor was built from the ground up specifically for real estate agents. If you're able to edit a Word document or format an email then you have all the technical skills necessary for making your dream website come to life. Don't have time to make edits? No worries... your new website will look great from the get-go. You can always make changes later!
Are there different website themes or options to choose from?
Your new website comes standard with a beautiful, mobile-friendly theme that you can easily customize to suit your needs. There are built-in options for different formats, layouts and components that can be changed to fit your style.
How much control do I have over the content, design, layout and functionality of the website?
The pages on your website are composed of various "widgets" which are essentially like lego blocks. These widgets can be added, removed, re-arranged and customized to suit your needs. There are widgets for common real estate needs (such as listings) and ones for your custom content (text, images, video, embeds, etc.). Our simple editor lets you mix-and-match widgets as you need them via a simple drag-and-drop interface. Widgets with advanced functionality (such as an MLS® Search Widget) are pre-designed, but you're able to change their settings to suit your needs. For example if you want an MLS® search to load results on a map (instead of a list) you can set that via a simple option. If you're looking to completely change the functionality of a certain widget you may need help from our Designers or it may not be technically possible with our platform. Our team will be able to help guide you on what our real estate website platform can and can't do, simply get in touch with your project needs and we'll help you out!
I'm working with my own web designer, can they customize the built-in theme?
If you or your web designer are familiar with modern web design (Bootstrap, CSS, Javascript, etc.) then you're able to customize things further via custom code widgets, CSS, header/body code and more. You can load external javascript, fonts and anything else you need to customize your website even further. Our own in-house design team has access to the exact same tools that you do!
Can I hire RealtyNinja to make a few design tweaks to my site?
Yes! You don't have to order a semi or fully customized design service if you just want us to make a few design adjustments to your website. Simply get in touch with us and we'll be able to give you an estimate on your request.
Can I hire RealtyNinja to implement a design I already have?
In short, it depends. In most cases we are able to implement your general design, but we need to see the design first. Some design requests go beyond what our platform is capable of producing, especially if you have very complex and specific needs. Get in touch with us and we'll let you know!
What do you need from me to start?
All you need to do is start your unlimited free trial! You'll immediately have access to our built-in website editor and all the theme/design options available.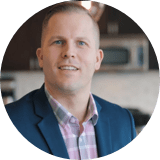 "Been using RealtyNinja for years. Just about to redo my website again and wouldn't go anywhere else."
Steve Karrasch, REALTOR®