RealtyNinja Success Story: Craig Veroni
Take a look at how Craig Veroni from RE/MAX Masters uses RealtyNinja to grow his real estate business, and focus his attention on what matters most: his clients.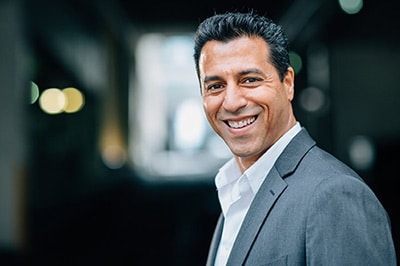 This is Craig, an award winning REALTOR® advising clients in North & West Vancouver, Downtown & Vancouver East & West.
When Craig started his career, he wanted a website that was not only nice to look at but actually grew his business. Like most agents (especially ones starting out) he wanted to keep costs low by not spending thousands of dollars on a custom website that'll become obsolete in a few years, or be a waste of money if he left the industry. He wanted to make sure his time was spent prospecting for new clients and serving his existing clients with the full attention they deserved. The last thing he wanted was to spend all day behind a computer trying to piece a website together! That's when he found RealtyNinja.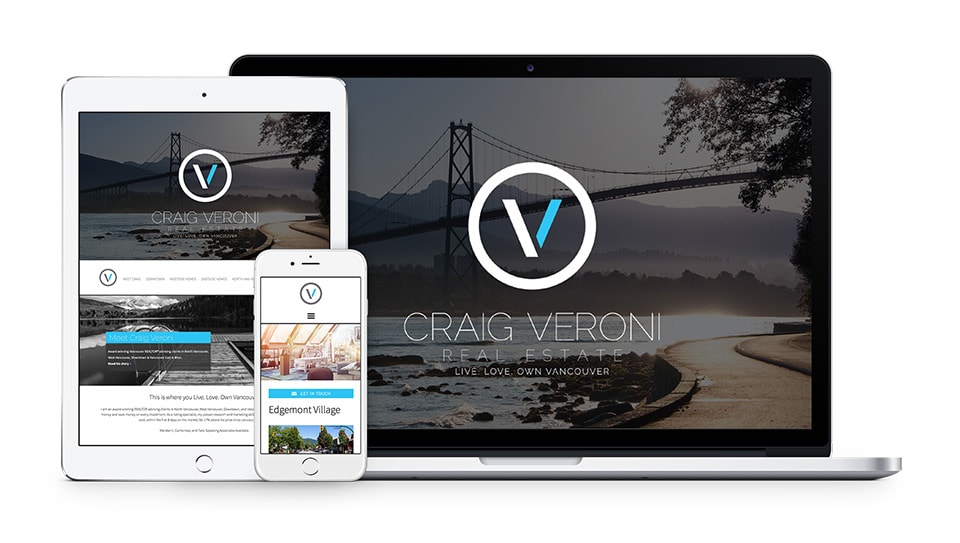 By working with RealtyNinja, Craig was able to get a high-performing site that was beautiful, mobile-friendly, easy to manage and generated leads to grow his business. Best of all, he didn't need to spend a ton of money and he didn't have to wait months to get it online. All he did was sign up for a free trial (without entering a credit card) and fill in a simple questionnaire (in plain-English) that took less than 10 minutes. The team at RealtyNinja was able to put together a website in a matter of days.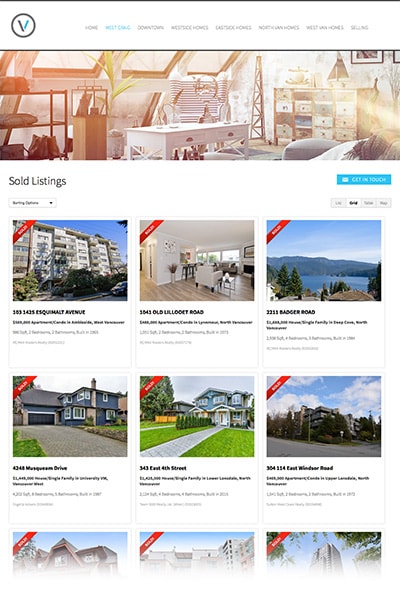 Craig's website (like all RealtyNinja websites) already had all his active listings on it, and automatically stayed current with changes he made on the MLS. Things like price changes, new photos or open houses were automatically shown on his site, without him having to think about it. Since Craig was paying for professional photography, floorplans and tours, he was able to quickly load them onto his site in beautiful HD format to make sure his listings looked best on his own website.
As his business grew, so did his website. He had identified a few cities and neighborhoods that he wanted to generate leads from, and within a matter of minutes had a few searches on his website to target buyers looking for homes in these areas. Anytime someone reached out for more info (or a showing) the lead would go right to Craig, even if he wasn't the listing agent.
Recently Craig had some professional branding done and the web design team at RealtyNinja worked directly with his graphic designer to make sure that all his marketing looked consistent and professional. All for an affordable, one-time fee.
When Craig isn't busy working with clients, he's able to login to his site from any computer and quickly make edits, add pages, blog posts and more. All without having to learn any code or spend hours trying to navigate through a complex web editor. Craig was used to using MS Word and writing emails, so he had all the skills needed to manage his site's content. Easy-peasy.
On any given day, Craig is spending his time helping his clients, being involved in the communities he serves, marketing his properties and expertise, negotiating deals and more. With RealtyNinja by his side, Craig can rest assured that his website is working for him and that he's backed by a team of web ninjas in case he has a question, needs a hand with something or is experiencing an issue. Less time behind a computer and more time focusing on his core business = a happy Craig.
---
Ready To Get Started?
Start Today With An Unlimited Free Trial & Free Assisted Setup.
Attend A Live Demo (Webinar)
Let Us Show You How Awesome RealtyNinja Is!