Use a beautiful, pre-made theme for free.
Choose from multiple variations and easily customize your site with your own graphics and photos.
Add, edit and re-arrange widgets to make your vision come to life.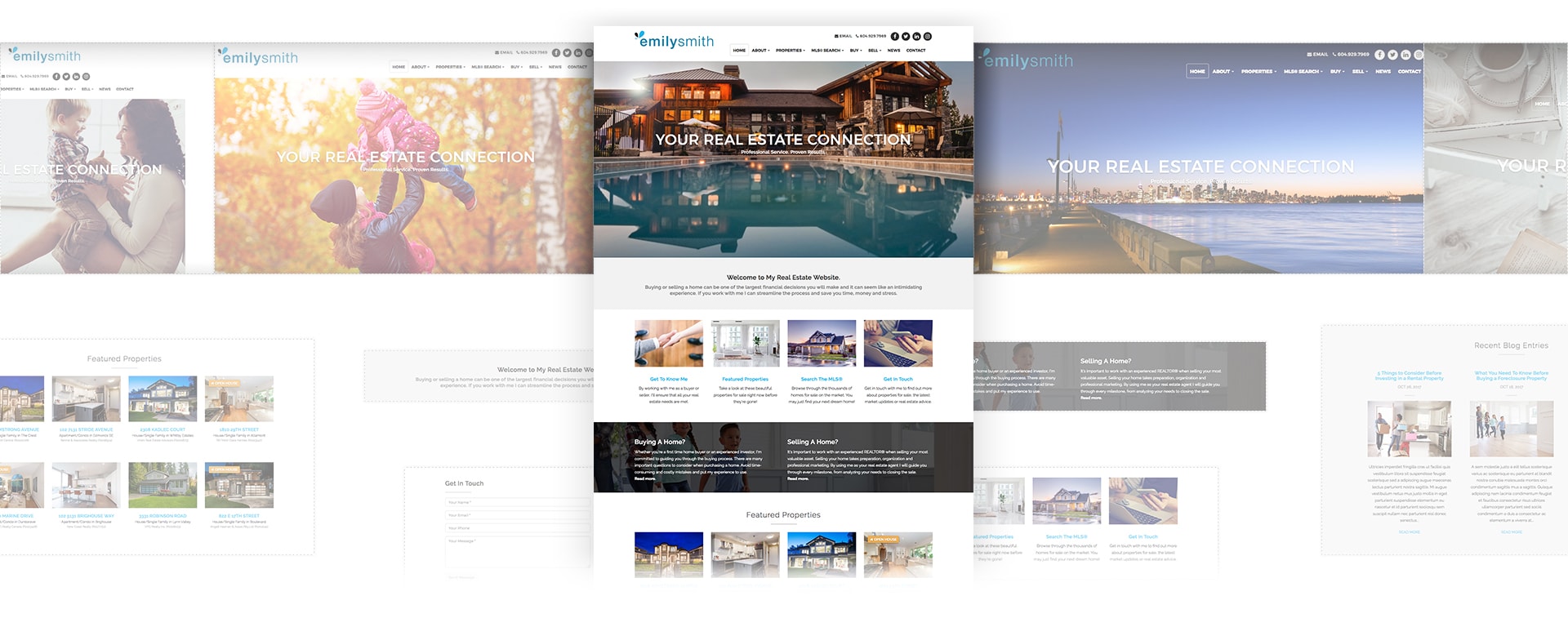 I'm Not a Web Designer, Can I Make a Nice Looking Website Using a Standard Theme?
Absolutely. You can make yourself a beautiful website without learning to code or prior design experience. We have various built-in options for layout, photos, etc. and you can use our pre-made widgets to make your ideas come to life.
I'm Working with My Own Web Designer, Can They Customize the Look of the Standard Theme?
Your web designer will be able to add in custom HTML, CSS, Javascript and other third-party code (on top of our templates and widgets) to achieve the look you're going for.
I Don't Have Time to Do All This, Can I Just Use the Standard Theme as Is?
Yes! The standard theme looks great out-of-the-box and there's plenty of simple adjustments you can make with just a few clicks to make your site stand out. Our goal is to provide you with a great looking site no matter what.
Are There Different Layout Options I Can Choose From?
Yes, you can choose through various layout options for your website such as full-width, contained, overlapped, centered, apart, etc. You'll see visual options for these once you sign up.
Are There Different Banner Photos I Can Choose From?
Yes, we have a growing collection of banner photos you can choose from or you can insert your own. You'll see them once you've signed up and are setting up your account.
Can I Hire Your Design Ninjas to Implement My Own Existing Design?
It depends. Please contact us with your design mockup and details on your project and our Design Ninjas will let you know if we can work with it.