Start with a pre-made design from our collection, and work with our Design Ninjas to professionally customize it to match your specific brand or look!
Includes 5-9 hours of designers time. Typically ready in 2 weeks. Starting at $549+tax.
Click on the thumbnails below for individual pricing and fully interactive demos!
Need a completely custom design?
We can do that too! Starting at $999+tax, quoted based on your needs. Click here for details.
Semi-Custom Design Process
Step 1
Choose A Starting Theme
You pick one of the pre-made themes above as a starting point for your order.
Step 2
Fill in Order Form
You fill in a plain-english form that goes over specifics, and provides us with the files we need.
Step 3
Review Needs
Our Design Ninjas call you to review your specific requirements and confirm your order details.
Step 4
Payment
You submit payment for the proposed project.
Step 5
Design Magic
Our Design Ninjas get started on your design, and work with you to make sure it's just right.
Step 6
Design Live!
Once approved, we apply the brand new design to your live website!
How Long Does It Take?
Once your order has been submitted and paid for, you'll see the first design within 2 weeks, typically sooner.
How Many Hours Are Included?
Your Design Ninja will work for up to 5-9 hours on your order, including communication time. We will provide you with a custom quote if your order requires more time.
What If I Don't Have A Brand?
We don't offer professional branding services, but we can work closely with you to find a suitable font and color scheme that works best for your style.
What If I Want Something More Custom?
Click here to view details on our extra customizations.
What Are The Full Terms?
Click here to view our full terms of service for theme customization orders.
What Do You Need From Me To Start?
First, sign up for a website and then fill in our theme customization order form. You'll see it once you sign up, and it provides us with all the info we need to get started!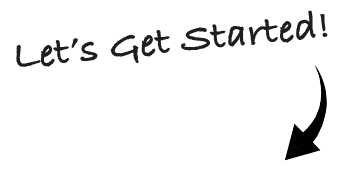 Start Your Free Trial To Order A Customized Theme
If you already have a website with us, just click "Order Customized Theme" from the backend of your site or get in touch.