If you are a REALTOR® with an Instagram account that hasn't reached 1,000 followers yet…
I want to help you remedy that, starting today.
If you're like most real estate pro's I've spoken to, you started an Instagram account because someone you trust told you "You should be on Instagram."
… unfortunately, and if you're being honest with yourself, you have no idea what you've just signed up for.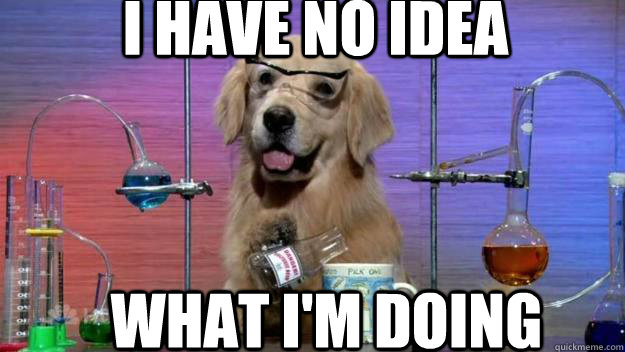 You invite all your Facebook contacts to follow you. About 200 of your friends, family (and a few strangers) follow your account.
That invite is pretty much your entire Instagram follower growth strategy… *gasp*
You begin sharing mediocre photos and videos on your 200-follower account.
Likes and Comments from your mother, brother, cousin, or some other relative ends up being your predominant engagement.
Due to lack of ROI, your time investment into Instagram marketing dwindles and you eventually stop posting.
Now you're sitting at a cross roads. Teetering between shutting the account down, OR improving it to attract a wider and more engaged audience.
Today I'd like to convince you to try the latter.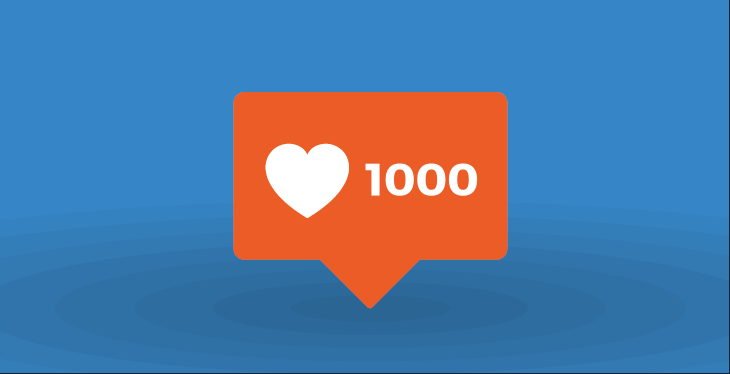 In order to positively impact your Instagram ROI, there are a number of super important tactics to employ…
For instance,
Add a solid profile picture

I would recommend using your headshot instead of your logo – more personable.

Write a bio that describes what you do (and what you post!)

Don't be afraid to use attention grabbing emojis in your bio.
To add line breaks and special formatting, write your bio in a note first then copy/paste it into Instagram

Take / Post only AWESOME media. (crucial to success)

Of paramount importance! An account with low resolution, poorly cropped, and generally ugly photos will never make it.
Look around at what successful Instagrammers in your field are doing, and replicate their success (in your own way.)

Engage with other accounts

Follow up to 30 relevant accounts per day; many of them will follow you back.
Like content and comment genuinely on relevant accounts (locals, businesses, other agents, mortgage brokers, news outlets, etc.)

Engage with relevant Hashtags
Post content consistently (1-2 times a day)

If you're posting too frequently, or too close together, you will annoy your audience and lose followers
Try posting around 10:00 am and then again around 6:00 pm… spread it out and test the different time slots.

Use consistent hashtags in your posts (5-10 is enough)

Pick your favourite relevant hashtags, and use them in most of your posts (eg. #Vancouver, #YYCLife, #RealtorProblems, etc.)

@Respond to any and all comments on your posts

Engagement will make you memorable. Anytime someone leaves you a comment, be sure to respond genuinely.

Write detailed text descriptions for your posts (makes you easier to find)

Long form copy works well on Instagram. Tell a story through your description, and include fun emojis to make reading fun.
All of the above factors play a role in the growth of your account. Some more than others.
There is one specific tactic that I deliberately kept out of the the list above:
Instagram Contests
Below I'm going to show you 5 types of Instagram contests that spike interaction and engagement with your account.
More importantly, these contests will grow your overall Instagram audience from the plain-and-average 200…. to thousands and thousands (after a reasonable period of time and consistent effort.)
IMPORTANT: Never purchase followers from a "Buy More Followers" website or offer. These followers you purchase are fake accounts following you, and will not increase your engagement. I repeat, never purchase followers.
Contest 1.) Tag-a-Friend
Every Instagram contest is an exchange. You are offering a chance to win a PRIZE. In order for a chance to win, your audience must engage with your brand on Instagram in the ways you specify.
While reading on, don't forget this tip… it might actually be the most important takeaway of this read:
The success of your contest is highly reliant on the value of your prize.
High value prize = lots of entries. Low value prize = fewer entries.
In the Tag-a-Friend contest, you are asking people to @tag one of their Instagram friends in the comments of your post.
This way you are not only engaging the current visitor, you are engaging the friend they just invited as well. In hopes that they also tag another friend of their own… and so on and so on.
You might have other criteria for your contest. In the example above, they ask you to "Tag your summer bestie" but also to "Like this photo," follow their account, follow their partner account… AND the friend you tagged has to do all of that too!
….Woah, seems like a lot to ask. The truth is, you can ask people to do a lot as long as you've got a lot to offer. This prize bundle above is obviously appealing enough to attract over 160 comments.
Imagine if the prize was a new laptop or a year's worth of coffee… the bigger the better!
As a REALTOR® you are able to connect with a variety of local businesses with unique offerings. Use those connections to provide you with prizes for your Instagram contest.
Not like you can give away a condo!
Contest 2.) Entries
If your prize is good enough to warrant it, you can offer people more than one entry into your contest.
With "Entries" type contests, you ask your audience to partake in one or more specific actions in exchange for entry tokens into the contest.
Whenever they complete one of the actions, they receive one entry. You may choose to limit the number of total entries per user — or not! Up to you and the scale of your contest.
You may also choose to ask users to take a single action multiple times (eg. tag as many people as you can) -or- to take various actions once (eg. follow us, like this photo, tag 5 friends.)
For instance, in the example above users are asked to take two separate actions that can result in a total limit of up to 3 entries.
They ask you to "Follow us" and then to "Tag 3 friends, salons or beauty bloggers" (their ideal audience.) You could only tag 1, and that would be 1 entry vs a total possible 3.
If your main goal is to grow your followers, then you will definitely want to include the "Follow us" criteria. Why limit your visitors to 3 entries though?
I say give users the chance to tag up to 10 of their friends in their comment. The more the merrier – after all, the more people they tag the more exposure your brand receives on Instagram.
Contest 3.) Tag your Photo
There are a few ways to "Tag" a photo on Instagram. This contest could be strictly focused on one method, or could invite you to try one of many.
The various methods of tagging a photo include:
Tag an account IN the post itself
Tag an account in the comments of the post
Use a specified Hashtag in the comments/description of the post
For instance, in the example above Lower Lonsdale has partnered with @thebottoteam, and is requesting you to snap a photo to your own Instagram account, and tag the @lowerlonsdale account in the post description.
They also ask that you use the hashtag #lowerlonsdale. If you do these things, you're in the running for $100 Cash. This contest is asking a great deal of users, but it's also offering a great reward…
As a real estate agent, you might be wondering "What kind of photo would someone tag me in to win?" Here are a couple of idea starters for you:
Post a photo of your favourite local neighbourhood in #Vancouver, and tag @RealtyNinja for a chance to win 2 tickets to the big concert next week!
Show us your best REALTOR® pose! Take a real estate agent photo in #Toronto and tag @RealtyNinja for a chance to win a 2 night stay at the Fairmont.
Get creative and have some fun with these contests… and keep in mind: If you're asking people to add a contribution to your contest to THEIR OWN Instagram account, you will need to incentivize them fairly.
Otherwise, nobody is going to enter your contest! Don't say I didn't warn you!
Contest 4.) Guessing Game
I didn't need to look far to find an example of a Guessing Game type of contest relevant to real estate!
I think this type of contest appeals to the agents out there because it's fun and common to try and guess home prices. Especially for a specific time period (eg. the 60's), or a in a specific market (eg. Vancouver Island.)
In a guessing game contest, you ask users to comment with their guess at an answer. The closest guess to the correct answer without going over ("One dollar, Bob!") would win the prize.
You may decide to limit the number of guesses that a user has, by only accepting their first or last guess.
This usually keeps things manageable otherwise you might have someone commenting 100 different guesses, tipping the scales in their favour too much.
In the example above, the prize is very small. It's only a $25 gift card. Enough to earn them over 20 comments (contest entries) and 100 likes on the photo.
If the gift card was $50, you would see about double engagement. $100? WAY more engagement. $250? Well you can imagine what happens…
Contest 5.) Double Tap To Win
Did you know that if you double-tap a photo or video on Instagram, it "Likes" the post? Try it yourself! Just tap your thumb twice quickly on a photo.
The simplicity in this double-tapping action makes the entry process for this contest style as EASY as possible for users. This contest style limits the number of hoops people need to jump through in order to enter.
Don't add more hoops – use this format when you just want to run a quick contest to rack up your engagement and followers quickly!
I am aware that the majority of examples of Instagram contests embedded into this post are not real estate specific. That doesn't mean they can't be.
Anybody can run contests on their social media accounts – they are not limited to restaurants and clothing brands.
The only limitation in fact, is yourself. The only real obstacles to tackle are:
A.) Pick an awesome prize,
B.) Design an engaging contest, (hopefully this article helped!)
C.) Post it on Instagram (and use the right hashtags.)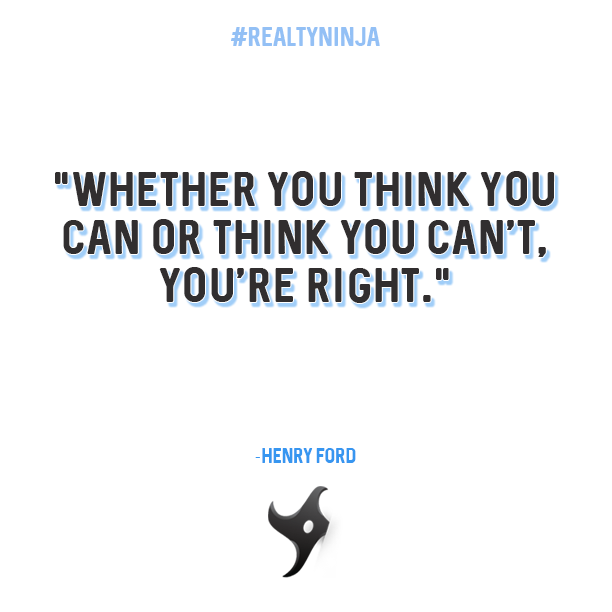 By committing to regular, monthly or weekly Instagram contests, you tell your audience that you are someone who is going to provide some value to people through Instagram regularly… someone to look out for… someone to FOLLOW!
That was the whole point of this article after all. To grow your Instagram followers, so keep that objective in mind while designing these contests.
The more value you provide through your account, the more your account will grow… in followers and engagement.
You may not be the best photographer on Instagram, you may not write the funniest captions ever. You are a passionate REALTOR® who loves their community and wants to give back to it's inhabitants (for selfless AND selfish reasons!)
If that sounds like you, Contesting might become your very best friend for the back half of 2017.
Best of luck to you, and please tag @RealtyNinja in your instagram contests so I can check them out!