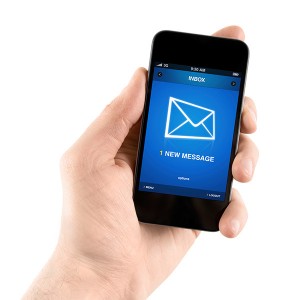 These days, online marketing is where it's at when it comes to reaching your potential customers. There are scores of different Internet mediums through which you can launch a campaign, and one that can be particularly effective for getting the word out about your REALTOR® services is an email newsletter using a service like MailChimp. Now, if you've never heard of this particular website before, you're probably wondering what it's all about and how it can help you launch a new or improved marketing campaign. Here's what you need to know about MailChimp and how it makes marketing your realty business easier than ever before.
So What Exactly is MailChimp?
Founded back in 2001, MailChimp is a service provider in the area of email marketing campaigns that now has around 3.5 million active users signed up to its site. 4 billion emails are sent through MailChimp's service each and every month. MailChimp's customers include people who are self-employed, people who are responsible for creating marketing campaigns of multiple clients, or even people who work for major international corporations. Their services can provide your REALTOR® business with the chance to develop email newsletter sign up functionality on your website, through which you can then send regular updates and announcements to subscribers that keep them informed about your REALTOR® services. MailChimp's service also provides comprehensive reports on every email you send out to your subscribers, allowing you to manage your various campaigns and execute design/setup changes as you see fit. Most importantly, their browser application for designing your different email newsletters is cleanly laid out and simple to use. If you ever get stuck, their in-house support staff will be one call, email, or chat room session away from being able to help you solve any problems or questions you might have.
What Does it Cost?
Now here's perhaps the best part of all. All those features you just read about up top? That's all completely free with MailChimp under their entrepreneur plan, which allows for up to 2,000 subscribers to your newsletter. This particular plan will give you the ability to send out 12,000 emails each month, all while paying zero dollars. No trials or contracts. You don't have to fork over any credit card information. You simply sign up on their website and start using their service.
On the flip side, if you know you'll be getting quite a bit more than 2,000 subscribers, there are also growing business plans (50,000 subscribers) and plans for individuals who are high volume senders (over 50,000 subscribers). For each of these paid plans, the handy calculator on their website can show you your exact monthly costs based on the number of subscribers you expect each month. Plus, they also give you the freedom to go with either an automatic payment plan or one where you can pay as you go.
How Can MailChimp Help Your Business?
Marketing via email newsletters is a strategy that works for many businesses around the world. With MailChimp, the options available for creating each email will allow you to develop eye-catching newsletters that match your existing site design. MailChimp can also break down your list of subscribers, enabling you to send out custom emails to different people based on their past business with you, how they've engaged with previous emails, or even where they're located, so they only receive the emails most relevant to them. With MailChimp, you can keep in touch with current subscribers – or gain new ones – by sending out newsletters detailing your business. A well-written newsletter with a strong call to action and clear contact information is a great way to reel in new leads, and MailChimp simplifies the process with its many organizational tools.
Try something new for your Internet marketing strategy, and give e-mail marketing a shot. It could make a big difference for your business. With a solid Internet marketing plan that incorporates an e-mail marketing strategy, you can target your ideal buyers and sellers, give them continuous updates on your business, and even send them special offers – all of which will raise your brand visibility and help convert subscribers into clients.