KNOCK KNOCK! Who's There?
Free-do! Free-do, who?
Free-door hangers for you!
Yes I know…. that was a TERRIBLE knock knock joke, but I thought it was fitting considering today's Dojo Freebie Download!
Do you ever go out door knocking and it feels like everyone is out of town (or ignoring you?)
If you don't get the chance to personally introduce yourself, you should at least leave some signal that you were there. Something that reflects you, your brand, and says:
"Nothing to be intimidated of, I'm just your friendly, neighbourhood REALTOR®!"
Our latest freebie for agents will help you accomplish just that. Introducing four professionally designed door hangers that will appeal to a variety of brands – from casual to luxury.
We've even included one generic design that can be totally modified to suit any agent (even any industry for that matter!)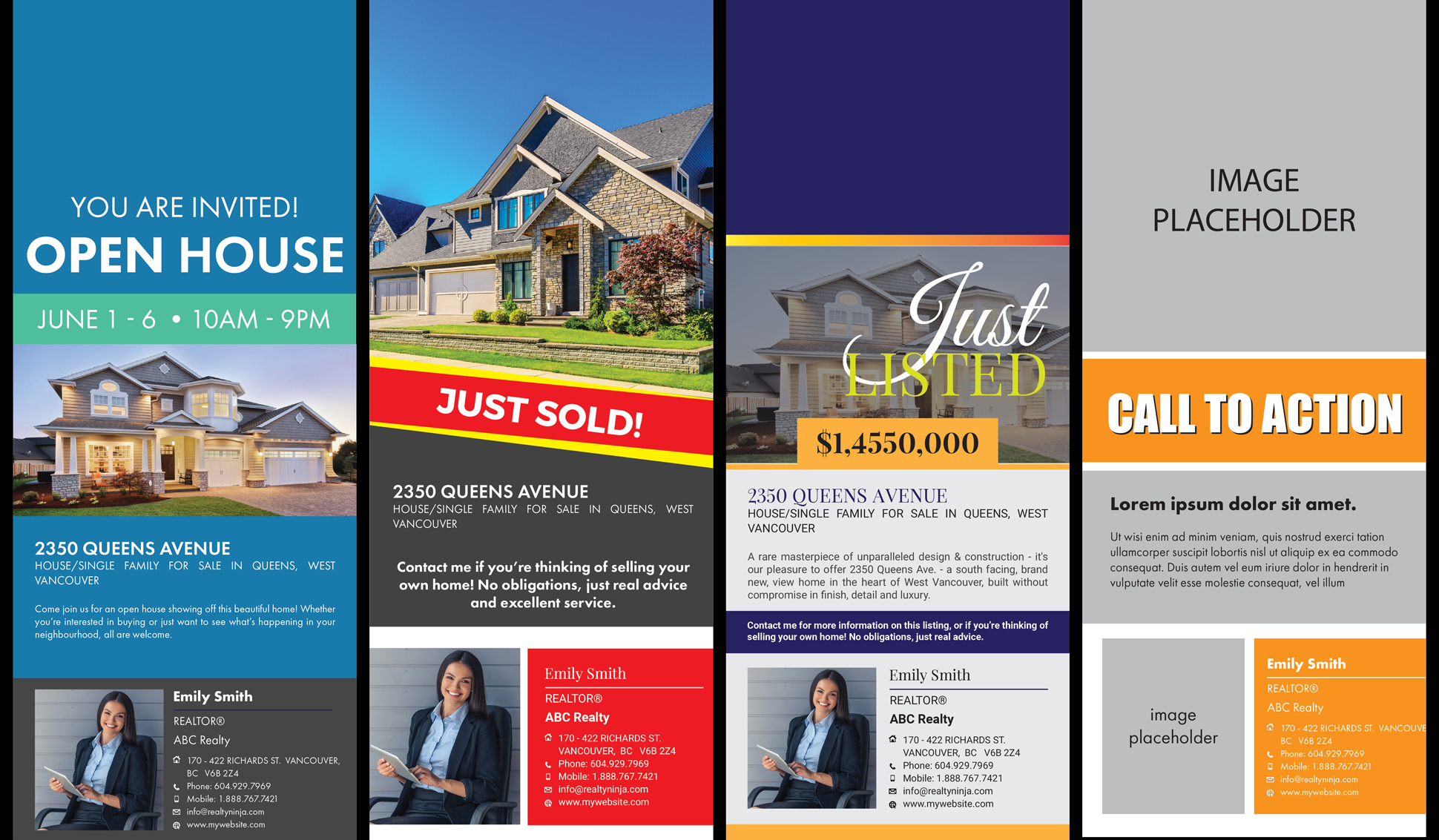 Simply download these files using the form at the bottom of this blog post, then get a graphic designer to inject your photos, information, colours & fonts.
Then print the files off using your local print shop, or through an online service like VistaPrint.
Important Designer Notes:
The download bundle contains an Adobe Illustrator (.AI) file. Open the .AI file and make all of your changes directly in Illustrator. Adobe Illustrator is the ideal software for modifying this freebie and preparing it for the printers.
The download bundle also contains PDF files for each design. If you don't have access to Adobe Illustrator, you can open these PDFs in Adobe Acrobat to make changes to the text rather easily.
One alternative option (least recommended) is to open the PDF files in Photoshop, create a new layer and add your own text and images over top of the current content areas.
Download your files below, and please let us know what you think in the comments. Enjoy, Ninjas!