In the spirit of giving, here's a freebie you can give to your clients this season! We hope you love our 6th & final freebie download of 2016
This freebie bundle includes four unique unbranded Thank You cards (There's a Holiday card design in there too!) Just have a designer drop in your own logo & contact info and you're ready to print & ship these beauties to your clients. They've been created just for you by our Design Ninja, Roxanne.
I've also included a 2017 Marketing Calendar (spreadsheet), which features every national holiday as well as all social media holidays – #hashtags included. Never miss another opportunity to plan and create awesome content for specific calendar days. Prepare your calendar before the new year and start 2017 as a modern marketer!
Important Note: This download includes graphic design templates, which can be opened and customized using Adobe Photoshop or Illustrator. If you are not familiar with this graphic design software, please contact an Approved Ninja from the Marketplace to help you out.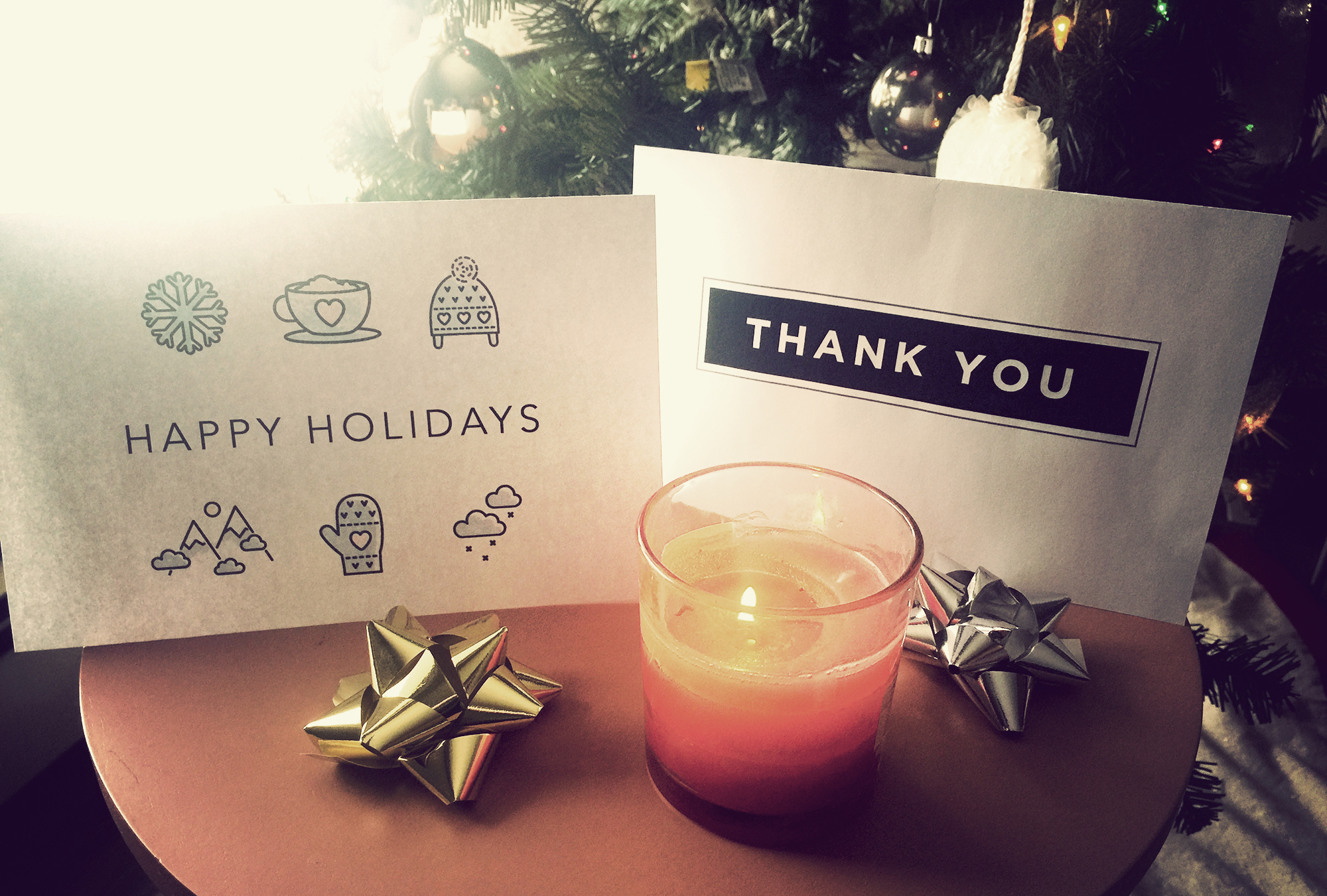 Note from Roxanne:
"These cards were created in Adobe Illustrator and they are print-ready PDF files. I've also included the font file (Montserrat) that I used for the placeholder contact info. If you'd like to replace the placeholder logo and text on the inside of the cards with your own info, you will require the assistance of a professional graphic designer. Or at least some graphic design skills of your own!

Alternatively, you can just print the front side of the cards as-is and include a business card!"
Happy Holidays!
(PS. please allow up to 5 minutes for your file to arrive via email.)