It's December 20th, it's cold and snowy in Canada, and RealtyNinja's 7th (and best) year in business is coming to a close.
Before we head off on holidays, we thought we'd stick to tradition and give customers and readers a quick recap of what our team accomplished in 2017. Not just professionally, personally as well!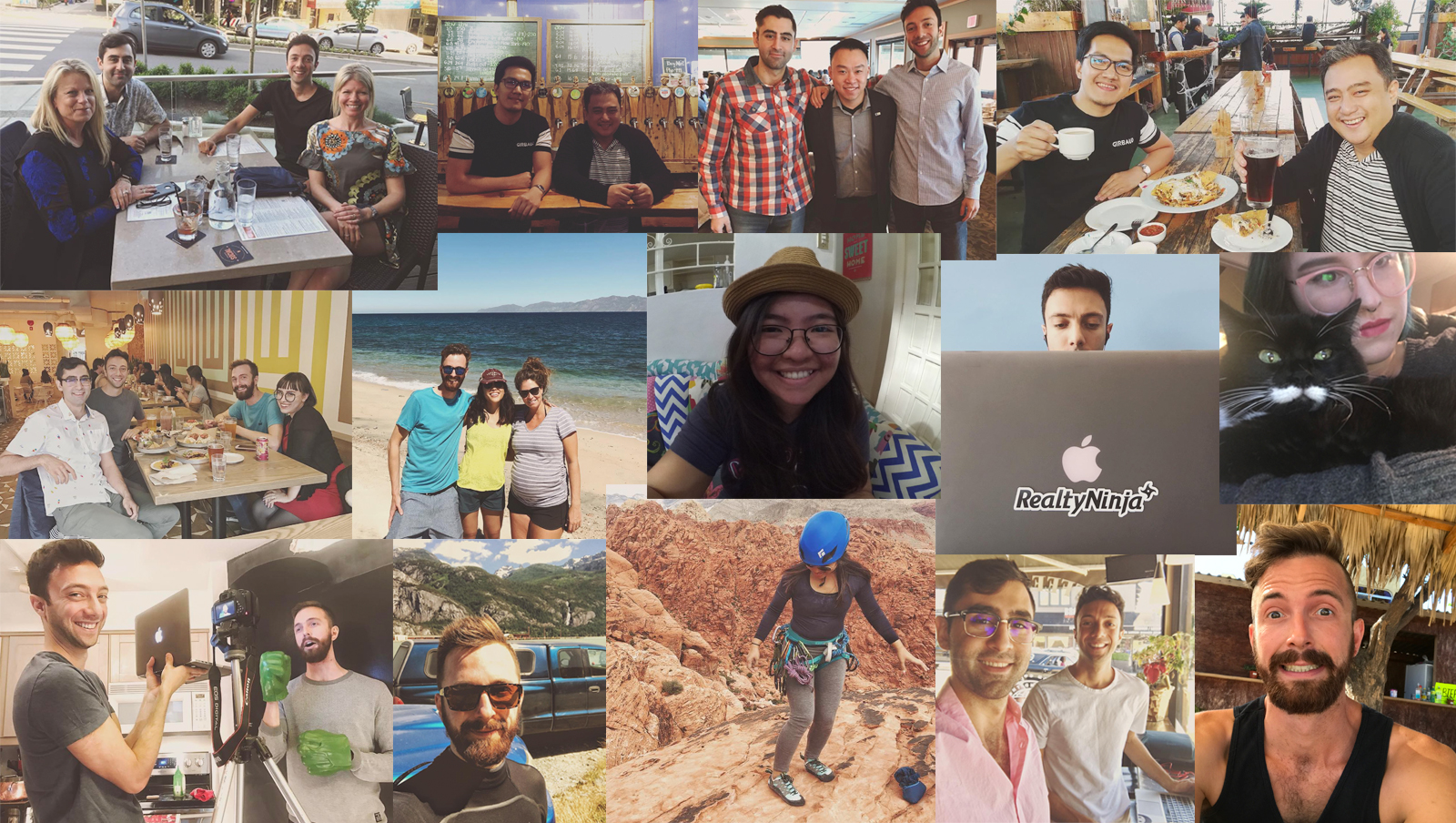 We've also got a lot of exciting things planned for 2018 which we will give you a sneak peak at below…
First, two very important things to get out of the way:
Very important thing #1 We <3 YOU!
This year we had the pleasure of connecting with more Canadian REALTORS® than we ever have before. We received 16,855 emails to our info@ and support@ inboxes from you to date this year, as well as 2,943 phone calls, 1,079 live chats & even a few in-person encounters.
We can't begin to thank you for choosing RealtyNinja as your website (or knowledge) provider, and for making it so easy to get out of bed and get to work every day. You are the reason we exist, you are the reason we love what we do, and we are not letting you go anytime soon!
In short, WE NINJAS ABSOLUTELY LOVE YOU, and are so grateful to you our loyal, world class customers, partners and friends.
Very important thing #2: HOLIDAY HOURS…
RealtyNinja will be closed for the winter holidays as of 4:00 pm PST on Fri, December 22nd. We will re-open on Tue, January 2nd at 9:00 am PST.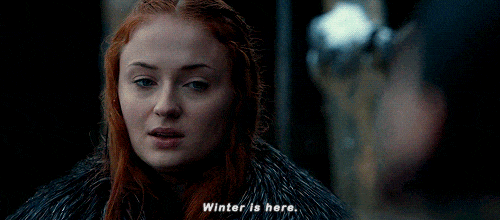 We'll continue to monitor support emails for emergencies only during the break. If you have any urgent requests, get them in now!
…. Now that those two things are out of the way, we can get to the good stuff:
2017: A Year in Review
I think the phrase our team heard the most in 2017 was "When is Katana going to be ready?" Well, in 2017 we completed the Katana beta version – or "Early Access" as we called it.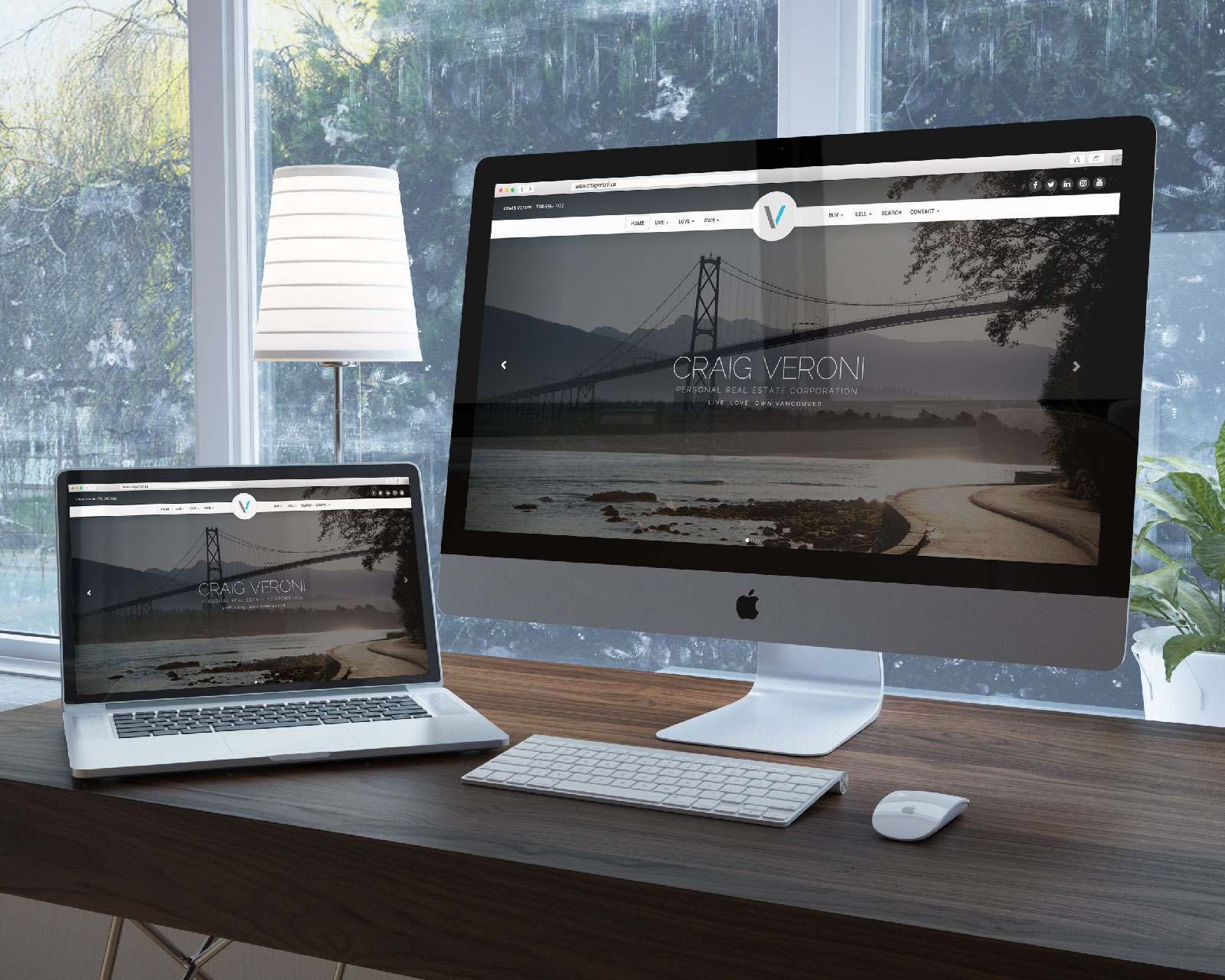 In fact, we've already got lots of agents using Katana – here are some stunning customized Katana websites our Design Ninjas have created lately:
(PS. Want your own Katana website? Go get one)
Yes, 2017 will forever be known to us as the year of Katana, but that wasn't all we accomplished this year. Other milestones include:
Hired a new Developer Ninja (Ebow,) a new Design Ninja (Rommel,) and two new Support Ninjas (Harold & Princess!) – we are now a team of 13 Ninjas from 5 different countries and over 10 cities!
Joined forces with Keep it Simple Social Media for our first Facebook Live event
Launched our first ever Webinar series: How To Get The Most From Your RealtyNinja Website
Modernized lots of the underlying code and technology in our software, for example replacing all outdated Flash uploaders (with modern HTML5 ones) and other other general 'housekeeping'.
Created and released our Dojo Recap video series,
Designed and launched multiple new – and highly awesome – downloadable Freebies for agents,
Helped Thorsten raise over $20,000 for his son Eli's cancer treatment (he's doing much better!)
Lots more!
While Katana was RealtyNinja's "baby" this year, our team was busy making babies of their own… actual human babies. Our Support Ninja Jean Lubao had a baby earlier in the year, and then our Support Manager Chelsea Nixon had a baby just last week!
Say hello to our new honorary Ninjas, Caulin Hale Lubao & Noah Stanley Nixon!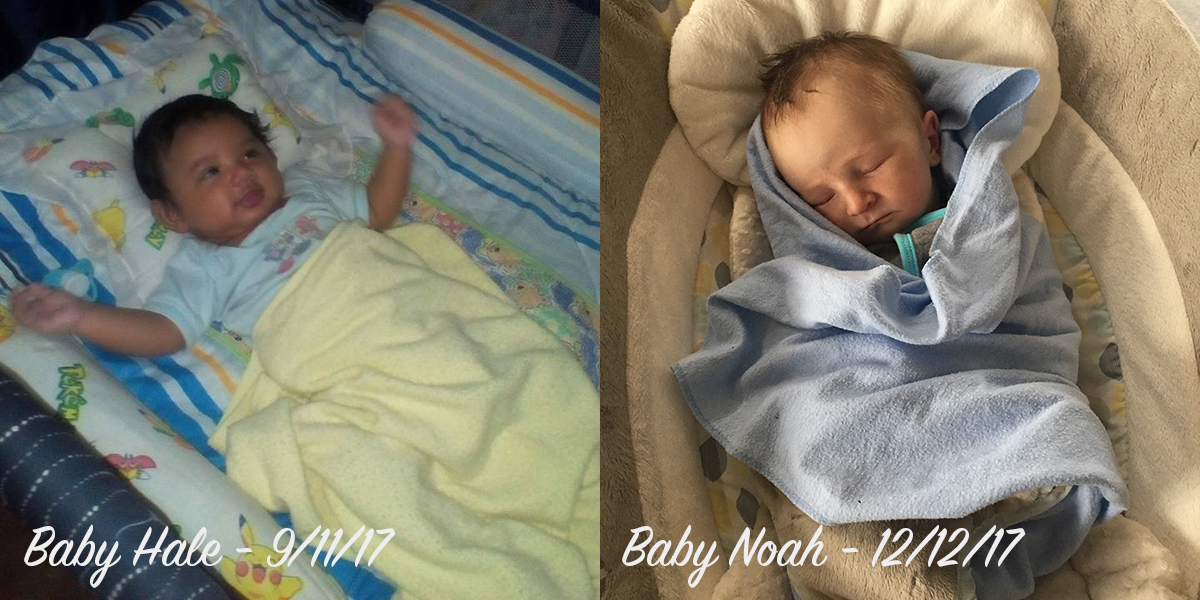 2018: A Look Ahead

If we were to label 2017, we would say it was a DEVELOPMENT year for RealtyNinja. When we look back on 2018, we will say it was a GROWTH year.
In 2018 we are going to take everything we built this past year and use it to propel our customers and ourselves even further in business. We spent a long time completing Katana this past year… next year we are going to innovate through Katana to bring you some of the features we've had on our roadmap for years.
I know, I know… you've heard the "that feature is coming soon" spiel from us before. In truth we needed to complete Katana before we started working on many of those new features you've been waiting for. Katana is the backbone of RealtyNinja, and in in 2018 it's going to help us and our customers stand up straighter and be stronger than ever before.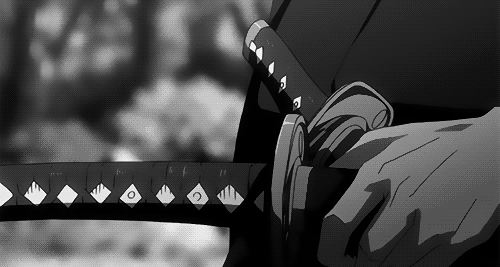 Another area of growth for RealtyNinja in 2018 will be through our Marketplace and Affiliates program. In 2017 we launched the RealtyNinja Marketplace and added dozens of awesome partners (and equally awesome deals!) Next year, we're taking our Marketplace and Affiliates program to a whole new level, which is going to bring our customers greater access to the best-in-class services across Canada.
Being a RealtyNinja customer in 2018 (and beyond) is going to mean so much more than having a really, really nice website. We can't wait to grow another year older and wiser with you.
Until we return on January 2nd, 2018 we wish all you Ninjas a very happy holidays and an awesome new year!