Today we had the pleasure of connecting with a Vancouver real estate ninja to find out her answers to 20 Questions. Introducing, Paniz Pasha.
Paniz joined to the Vancouver real estate industry with a Bachelor Degree in Psychology & English from UBC, and 8 years experience working in Scientific and Human Behavioral research. Her background has helped her form a comprehensive understanding of people's' needs and desires – which is intel that she applies to her real estate marketing.
Paniz is also a Ninja. Check out her Vancouver luxury real estate website, created by RealtyNinja.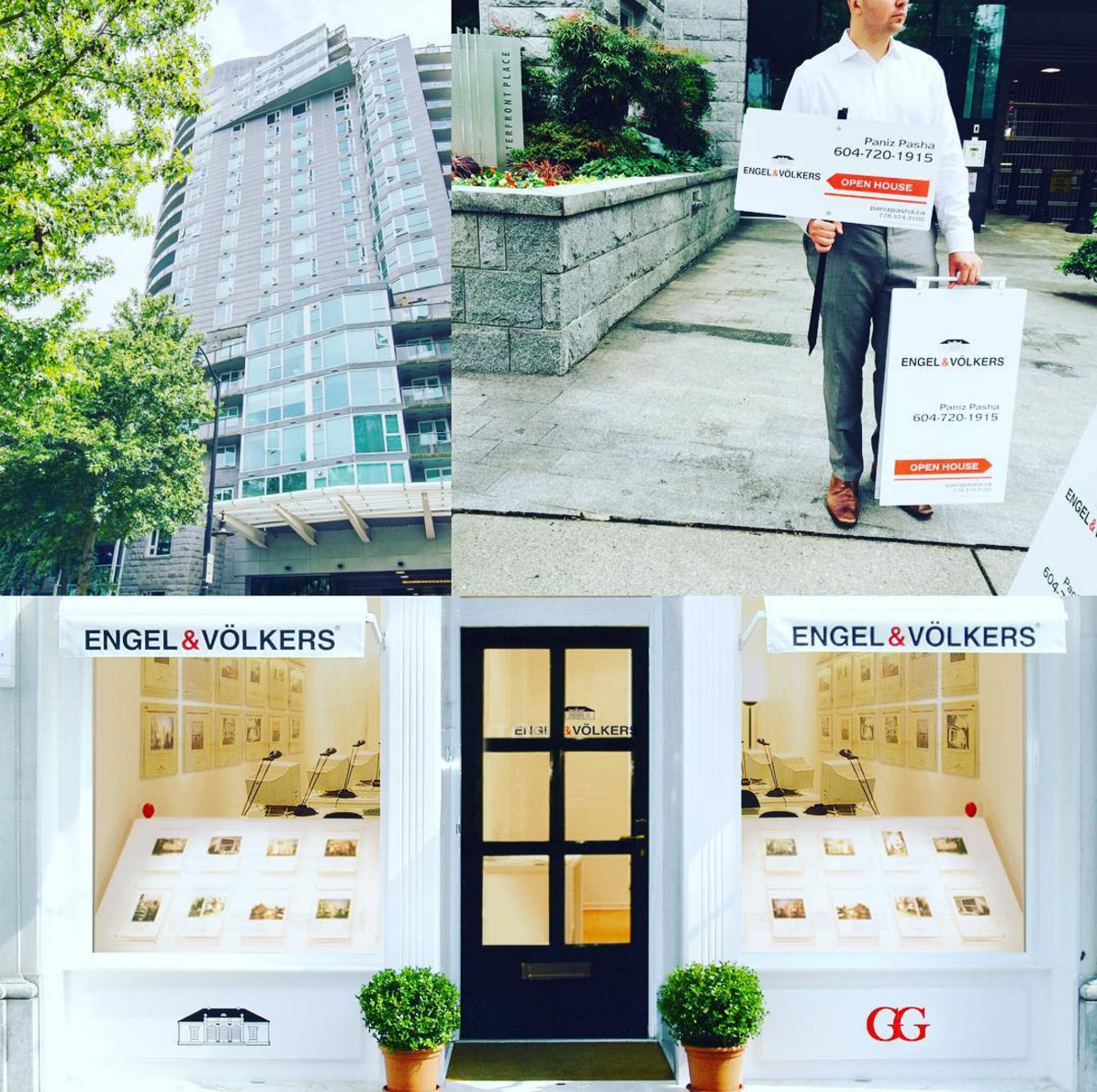 Paniz knows her ideal client persona, and works to cater her online marketing experience to their tastes. Before diving into her Q&A, I'm going to share some Paniz Pasha Realty modern marketing victories with you.
Victory #1: Every single page on Paniz's real estate website includes at least one high resolution photograph. On her brokerage page, she shows a photo of Engel & Völkers. On her Sellers resource page, photos of Vancouver and high end real estate. On the About Me page, a professional photo of herself!
We admire the way she uses visuals on all of her pages to engage visitors for longer and increase her search engine rank.
Takeaway #1: Inject some life into your website pages by embedding photos throughout your site! Photos of you, your listings, your community… Pages with visuals rank much more highly with humans and search engine robots alike.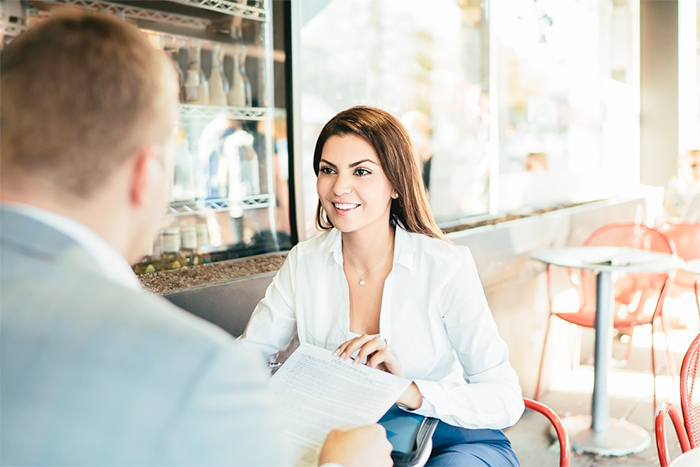 Victory #2: Paniz has a highly engaged Instagram following, that have given her over 100 likes on her listing specific photos. Rather than managing a personal and a professional Instagram account, she has opted to kill two birds with one stone. @PanizPasha gives us awesome glimpses into her world travels as well as her world-class listings all in one account.
This winning blend of social media and transparency marketing give Paniz' current and prospective clients an idea of who they are dealing with before they even connect. This connection with followers results in higher engagement across the board – including on your listing photos and other promos!
Takeaway #2: Inject some realness into your real estate marketing. Start showing your social media followers a little more you and a little less of your business. I promise it will build your general engagement across the board.
Victory #3:
 Paniz knows that simple and clean can be effective, especially for her audience. That's why on her website she's chosen to offer 4 broad niche MLS® searches that speak to the communities she serves:
These niche search pages are available to her website visitors from the main navigation menu. These pages subconsciously align Paniz with those communities in the visitors mind, while also serving as a convenient resource.
In many cases, you may want or need more niche search pages, and there is nothing wrong with that. We just dig the way Paniz has approached it for her brand!
Takeaway #3: Whether you're including a lot or a little, niche MLS® search pages each serve as an added page of content and a unique resource for your visitors. Try to get creative and set up the niche search pages your visitors want to see!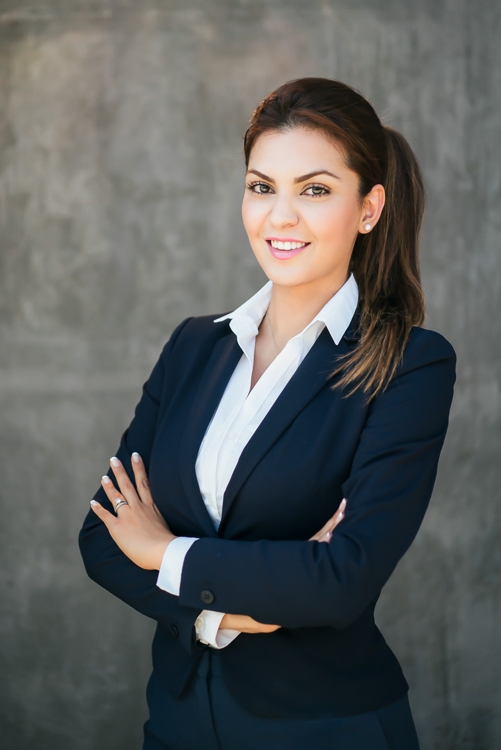 We're proud to have Paniz Pasha as part of the family – obviously she has some real Ninja marketing skills. But to be frank, Paniz is just a regular girl… she sleeps at night, she eats when she's hungry. She has the same number of hours in a day as we all do. So I guess what I'm saying is, if Paniz can be a modern marketing Ninja, you can be too.
Here to tell you a bit more about herself by answering our 20 questions: Paniz Pasha
1. What are you most excited about for the fall?
My upcoming trip to Tokyo.
2. What's the last photo taken on your phone?
The endless greenery at Lynn Canyon Falls in North Vancouver
3. If you were an animal, which animal would you be and why?
Definitely a bird because flying around would be awesome
4. What's your favourite neighbourhood in Vancouver?
Coal Harbour – where I spend a lot of my time
5. If you could start learning a new skill or take up a new hobby today, what would it be?
Mountain biking or learning a new language
6. If someone was making a film about your life, which famous actor would play you?
Barbra Streisand
7. What might that movie be called?
Life of Pasha
8. What are three items you want with you if you were stranded on a deserted island?
Chocolate, my journal, and I guess my husband too.
9. When you think of the word successful, who is the first person that comes to mind?
My mother- my mentor and my inspiration.
10. If you could erect a giant billboard in the middle of Vancouver with anything on it, what would it display?
A picture of me and my website, of course.
11. What is one unique ritual you have in the morning?
Drinking lemon water and doing weird yoga stretches
12. Who is one person you wish you could ninja-kick in the face?
I'm more of a hugging type
13. Name three people (alive or dead) that you'd like to invite to dinner.
James Dean, Britney Spears and Princess Diana
14. It's Saturday at 9:00 pm: What are you most likely doing and where?
Getting cozy on my couch and doing some work on my laptop
15. If you were not in Real Estate, what would you likely be doing today?
Discovering space as an astronaut
16. If you could time travel and witness any moment in the history of the world, what would it be?
Prehistoric times to see some dinosaurs, for sure!
17. What's one question you enjoy being asked?
Anything related to my travels or chocolate.
18. What movie have you watched more than once?
Titanic (way too many times)
19. If you could teleport back-and-forth between Vancouver and one other place in the world, where would that be?
Iceland
20. Would you mind telling us something cool about one of your active listings?
My upcoming Gastown listing is wrapped in exposed brick walls – absolutely stunning
---
Contact Paniz Pasha
W: www.panizpasha.ca | IG: @panizpasha | FB: Paniz Pasha Realty
---
Feel free to leave a message for Paniz using the comments below.
Until next week, Ninjas [-_-]~~~