Only a fraction of REALTORS® are truly satisfied with their real estate website.
Chances are at least one of the following statements rings true for you:
"My website looks like it was designed 10 years ago"
"It's so hard to change anything on my site"
"The mobile version of my site is a disaster"
"My site is so slow!"
"I'm spending wayyy too much on website updates!"
"My design looks like everyone elses"
"Templates are so rigid and impossible to change"
"My website's technology is so old"
"Professional designers cost a ton of money!!"
"My website sucks."
As you may have heard, The Ninjas have a new real estate marketing super-weapon for you to upgrade your toolkit with, and it's called Katana!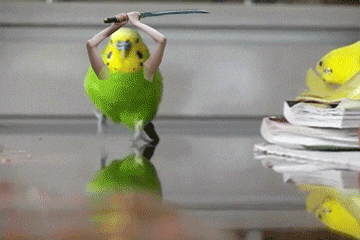 Katana — named after the ridiculously sharp, hand-crafted, Damascus steel Samurai sword — will give you a real estate marketing edge (see what we did there) that's going to address many of the common website concerns that YOU have…
In a nutshell, Katana is without a morsel of doubt:
THE—REAL–ESTATE–WEBSITE–PLATFORM–OF——–THE——-FUTURE!
That might just be my personal opinion on it, but I'd like to think my opinion counts for something. (Despite obvious biases)
There are actually so many advantages to migrating your current REALTOR® website to Katana when it becomes available. You'll be able to explore those advantages yourself sooner rather than later if you join the Katana public release waitlist (Bottom of the page!)
Here are 10 of my favourites:
Built with "Mobile-First" Technology
Chances are over 50% of visits to your website are happening via mobile device – tablet or smartphone. Katana looks great on desktops and laptops, but is built for the mobile browsing experience. No more zooming to read text or missing functionality here.
Insanely Customizable – Unlimited Potential Web Designs
Despite being built with "templates", every website created using the Katana theme engine can be unique, mainly because of the…..
… Drag & Drop Widget Sections
Katana basically allows you to piece together your own custom theme! Simply drag and drop pre-built widgets (aka sections) into your Katana web pages, then edit and save those sections. No more working within the confines of a rigid theme.


Enlarge

Building a real estate website was never this rewarding before.

New Auto-Fill MLS® Areas & Sub Areas Search Feature
Filtering search by area/sub-area has never been so simple or clean. Visitors can type the first few letters of an MLS® area or sub area into the Katana search box and quickly find the location they're looking for. (ie. Type "Nort" and "North Vancouver" will appear in the list.). We'll have more details and a demo of this functionality shortly.


Enlarge

Filter your search with areas more rapidly than ever!

New Photo-Prominent Listing Pages
Listing pages that put the important stuff first, and in a stunning format. Every listing looks like a high performance landing page (rich with lead-gen functions) for your property!


Enlarge

Display your client's property on your site with pride and confidence.

Looks like you spent $20,000+
The price for a Katana website — not including any design services — will be the same price as our other themes. $79 a month or $828 a year and you've got a site that looks and functions like a $20,000 website.
Speed and SEO Improvements
While working on Katana, we've made a ton of changes to the underlying code that powers our websites. One of the most noticeable changes is that any pages with listings on them (homepage, mls search, etc.) are now twice as fast, and Google loves/prefers fast-loading websites.
Faster Turnaround on Requests From Our Support & Design Teams
Katana doesn't just make life easier if you're an agent. The ease-of-use also helps us Ninjas efficiently implement your support and design requests. This means you spend even less time waiting for changes, and we're way more likely to accommodate complex requests.
Built With Popular Bootstrap Technology
Bootstrap is the most popular framework for developing responsive, "mobile-first" projects on the web. The technology was created by the designers at Twitter and Medium. Many 3rd party designers are already familiar with Bootstrap technology, giving them (and us) more control over customizations.
It's The Evolution of RealtyNinja
Katana is not just a new feature or a new theme. It's not a new member of our team or a new blog article. Katana IS RealtyNinja… It's the evolution of our commitment to the success of our customers. It's the latest phase in our everlasting promise to innovate real estate. Katana is the future of RealtyNinja. (read the Katana FAQ on our site)
Did that list of awesomeness just get your blood rushing and your heart pumping like it did mine?
Just wait until you watch this VIDEO of Katana in ACTION! In it, Ramin uses Katana to create a quick REALTOR® website design in just a few minutes. (13 minutes long)
Note: This video was created a few weeks ago. We've since improved the interface and worked out many kinks.
Want a Katana REALTOR® Website Yet?

You Will After Seeing These

…
Our Design Ninjas have created a few samples to show you what's possible with a professional Katana customization. We'll have more information on customization pricing and details over the coming weeks – be sure to join the Katana waitlist at the bottom of the page to stay notified!
Click any of the Katana mockup thumbnails below to view them in their full glory (and size!)
Join The Katana Public Release Waiting List.
When we announced Katana in The Dojo and opened up our "Early Access" list last October, it took a whopping 60 minutes for us to fill the 100 available spots. That was before we had released any mockup images, screencast videos or really much information at all about the end product.
Since then, we've been receiving at least two emails or calls every-single-day, inquiring about Katana. This was an indication to us that REALTORS® are ready for something new, something groundbreaking and different in the real estate website arena.
It should also be an indication to you, reading this right now, that Katana is being thoroughly investigated by your peers in the industry….
In the coming weeks we'll release Katana to our "Early Access" list of 100 Canadian REALTORS® (you know who you are!) During that time, we will be working out any initial kinks the new software may have.
After those 100 agents are set up with Katana we will turn our heads to the new Katana waiting list…
If you are interested in a Katana REALTOR® Website and would like to be notified as soon as it's available to the public, please submit your email below.
PS. Joining the list doesn't commit you to buying anything.
PPS. Katana comes highly recommended by Ninjas.