Basic Theme Customization
Stand out from your competition without breaking the bank.
1. Our designers start with one of our standard themes...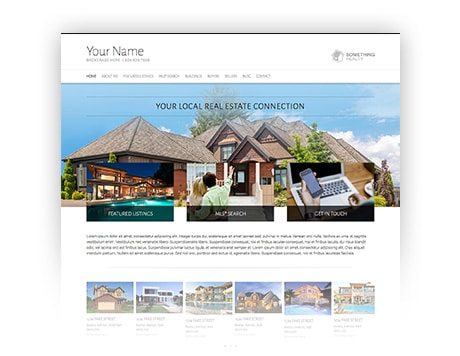 2. then, we mix in your brand, photos and customizations...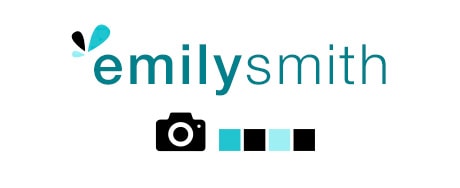 3. and we create something truly awesome!
Here's what's included for just $399+tax (one time):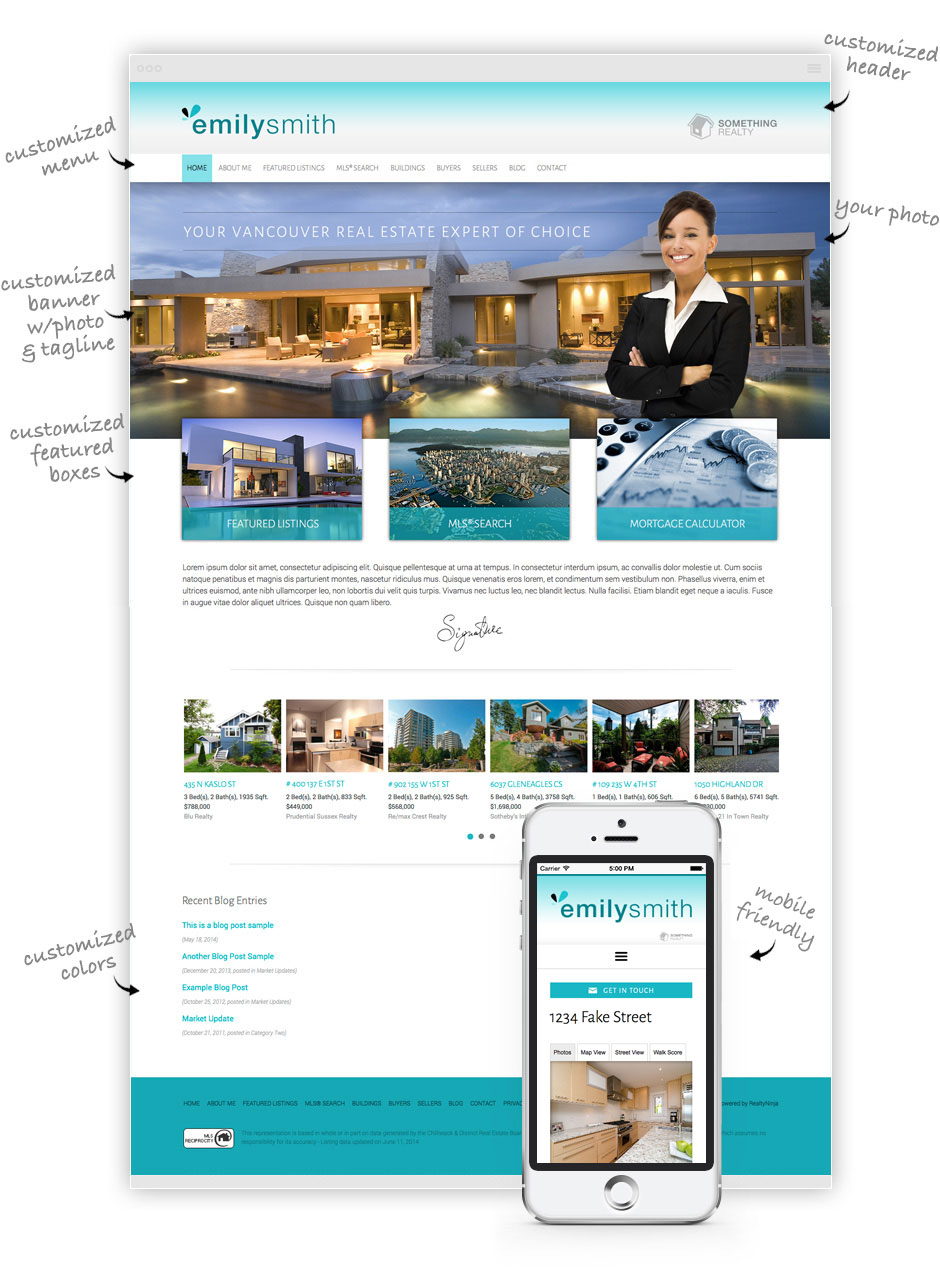 Real Examples of Basic Theme Customizations
Below are a few examples of RealtyNinja websites that have had a basic theme customization. Click the thumbnails below for a large preview image and link to the live website. Looking for something more custom? Click here.
Looking for something more custom? Click here.
Note: Branding, photography, logos, graphics and content belong to their respective owners.
Step 1
Initial Inquiry
You fill in a simple form that helps us understand what type of customization you need.
Step 2
Review Needs
You review requirements with our Design Ninjas and make sure we're all on the same page.
Step 3
Confirm Time/Cost
You're presented with a time and cost estimate for your order and an invoice to get us started.
Step 4
Design Magic
Our design ninjas get to work on your awesome design and present you with a mockup.
Step 5
Design Approval
You work closely with the design team to make sure it looks just right and approve the design.
Step 6
Design Live!
Your new theme customization gets applied to your RealtyNinja website! High five!
How Long Does It Take?
Once we verify your order you'll see the first design within 2 weeks, typically sooner.
How Many Hours Are Included?
Your design ninja will work for up to 6 hours on your order, including communication time. If your order requires more time, we will provide you with a custom quote.
What If I Don't Have A Brand?
We don't offer professional branding services, but we can work closely with you to find a suitable font and color scheme that works best for your theme.
What If I Want Something More Custom?
Click here to view details on our extra customizations.
What Are The Full Terms?
Click here to view our full terms of service for theme customization orders.
What Do You Need From Me To Start?
First, sign up for a website and then fill in our theme customization order form. It provides us with all the info we need to get started.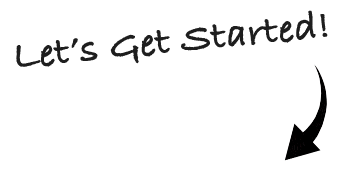 Start Your Free Trial To Order A Customized Theme
If you already have a website with us, just click "Order Customized Theme" from the backend of your site or get in touch.